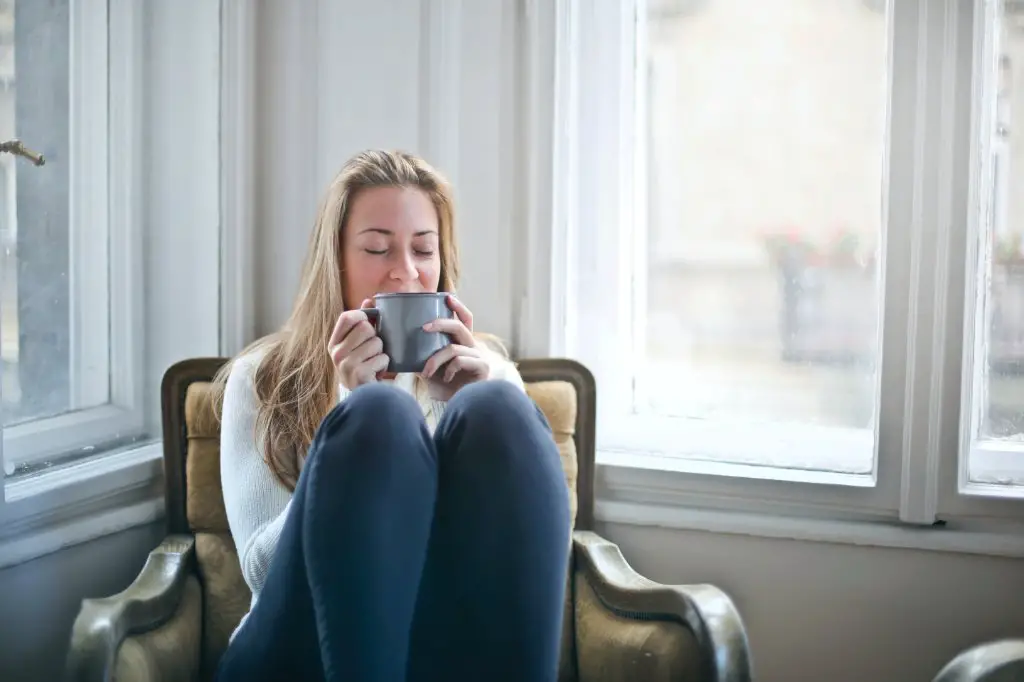 We can get so caught up in life that we forget to breathe. Especially in today's hustle culture, where it appears to be a badge of honor to be so busy that there is no time for relaxation, let alone sleep.
Then we get stressed, jittery, easily irritated, tense, wound up, and everything else that comes from not taking the time to breathe and slow down.
So, please note: relaxing and taking the time to enjoy life and smell the roses is not a waste of time. It's a requirement. It is necessary for us to function optimally, both physically and mentally.
And if you're finding it hard to relax, check out our list of 50+ relax quotes to help you truly understand the need to slow down and enjoy life.
50+ Relax quotes
Relax quotes
Don't underestimate the value of doing nothing, of just going along, listening to all the things you can't hear, and not bothering.

– A.A. Milne
Relax! Life is beautiful!

– David L. Wolper
– Gretchen Rubin
Tension is who you think you should be. Relaxation is who you are.

– Chinese Proverb
Your calm mind is the ultimate weapon against your challenges. So relax.

– Bryant McGill
I have so much chaos in my life, it's become normal. You become used to it. You have to just relax, calm down, take a deep breath and try to see how you can make things work rather than complain about how they're wrong.

– Tom Welling
Keep walking through the storm. Your rainbow is waiting on the other side.

– Heather Stillufsen
Give your stress wings and let if fly away.

– Terri Guillemets
Surrender to what is. Let go of what was. Have faith in what will be.

– Sonia Ricotte
Calm mind brings inner strength and self-confidence, so that's very important for good health.

– Dalai Lama
Slow down and everything you are chasing will come around and catch you.

– John De Paola
You don't always need a plan. Sometimes you just need to breathe, trust, let go and see what happens.

– Mandy Hale
I am never embarrassed to relax. I am not part of any rat race. I am very happy to be by myself.

– Tabu
Nothing can bring you peace but yourself.

– Ralph Waldo Emerson
If you want to conquer the anxiety of life, live in the moment, live in the breath.

– Amit Ray
Relax quotes about nature
People choose to struggle when people don't want to relax. Sometimes it is not on your side. Relax; calm down. No matter how hard the waves are, you will float on the ocean.

– Kubra Sait
The only time I can really relax is up a tree or somewhere outside. I love being outside.

– Tom Felton
If you want to relax, watch the clouds pass by if you're laying on the grass, or sit in front of the creek; just doing nothing and having those still moments is what really rejuvenates the body.

– Miranda Kerr
I only really and truly fully relax on my own. Give me a sun lounger, a pool and a sea view, and I'm happy.

– Miranda Hart
You can't stop the waves, but you can learn to surf.

– Unknown
Turn off your mind, relax, and float downstream.

– John Lennon
Smell the sea, and feel the sky. Let your soul and spirit fly.

– Van Morrison
To escape and sit quietly on the beach – that's my idea of paradise.

– Emilia Wickstead
If you wish to know the divine, feel the wind on your face and the warm sun on your hand.

– Buddha
I firmly believe that nature brings solace in all troubles.

– Anne Frank
Relax quotes funny
Almost everything will work again if you unplug it for a few minutes…Including you.

– Anne Lamott
For fast-acting relief, try slowing down.

– Lily Tomlin
Relax… We're all crazy. It's not a competition.

– Unknown
Relax. No one else knows what they're doing either.

– Ricky Gervais
A day without a nap is like a cupcake without frosting.

– Terri Guillemets
How beautiful it is to do nothing, and then to rest afterward.

– Spanish Proverb
Work is the greatest thing in the world. So we should always save some of it for tomorrow.

– Don Herold
Relax… Unwind… Get in a flip-flop state of mind.

– Unknown
Yesterday I did nothing and today I'm finishing what I did yesterday.

– Unknown
Relax, breathe, go with the flow, and chocolate you will feel much better.

– Unknown
Quotes to relax the mind
Pray thee, spare, thyself at times: for it becomes a wise man sometimes to relax the high pressure of his attention to work.

– Thomas Aquinas
Your mind will answer most questions if you learn to relax and wait for the answer.

– William Burroughs
I don't really think about the degree of difficulty or the possibility of making a mistake. I just try to relax and let my preparation and training take over.

– Simone Biles
Our anxiety does not come from thinking about the future, but from wanting to control it.

– Kahlil Gibran
Stop a minute, right where you are. Relax your shoulders, shake your head and spine like a dog shaking off cold water. Tell that imperious voice in your head to be still.

– Barbara Kingsolver
Feelings come and go like clouds in a windy sky. Conscious breathing is my anchor.

– Thich Nhat Hanh
It's good to reflect on life and take a step back and sit and relax and do something else.

– Floor Jansen
We need time to defuse, to contemplate. Just as in sleep our brains relax and give us dreams, so at some time in the day we need to disconnect, reconnect, and look around us.

– Laurie Colwin
I've kind of developed an attitude where sometimes you've got to relax and you've got to go with the flow.

– Caeleb Dressel
Sometimes the most important thing in a whole day is the rest we take between two deep breaths.

– Etty Hillesum
Life isn't as serious as the mind makes it out to be.

– Eckhart Tolle
Sometimes the most productive thing you can do is relax.

– Mark Black
Calm mind brings inner strength and self-confidence, so that's very important for good health.

– Dalai Lama
The paradox of relaxation is the renewal of the mind, rekindling of spirit, and revitalizing of strength.

– Lailah Gifty Akita
If you can stay in a tranquil state and calm down your mind and relax for some time, you can send positive suggestions to your subconscious mind and completely change your behavior patterns and change various habits. This is the power of your mind.

– James Stafford
The best cure for the body is a quiet mind.

– Napoleon Bonaparte
Relax and enjoy life quotes
We will be more successful in all our endeavors if we can let go of the habit of running all the time, and take little pauses to relax and re-center ourselves. And we'll also have a lot more joy in living.

– Thich Nhat Hanh
I promise you nothing is as chaotic as it seems. Nothing is worth diminishing your health. Nothing is worth poisoning yourself into stress, anxiety, and fear.

– Steve Maraboli
There is more to life than increasing its speed.

– Mahatma Gandhi
The only time I waste is time I spend doing something that, in my gut, I know I shouldn't. If I choose to spend time playing video games or sleeping in, then it's time well spent, because I chose to do it. I did it for a reason – to relax, to decompress or to feel good, and that was what I wanted to do.

– Simon Sinek
It's not stress that kills us, it is our reaction to it.

– Hans Selye
Don't make things too complicated. Try to relax, enjoy every moment, get used to everything.

– Angelique Kerber
Once you get to that point when you can just be yourself and relax, I just think that you're so much happier in general.

– Jacqueline Emerson
I have a drum set in my dressing room. I play drums to relax and have some fun.

– Queen Latifah
Loafing needs no explanation and is its own excuse.

– Christopher Morley
How to relax your mind and body
Relaxation is an all-encompassing experience; it requires both the mind and the body to truly relax in order to restore energy and achieve peace of mind and tranquility.
And you will most likely notice a significant improvement in your life if you spend some time on your overall well-being by resting and relaxing, which are essential to your health.
Having said that, here are some simple tips for relaxing your mind and body so that you can reap the full benefits of relaxation.
Tips to relax the mind
1. Deep breathing
According to a 2017 study, deep breathing exercises can help you clear your mind and refocus on the important aspects of your life.
When you are anxious and experiencing shortness of breath, taking slow, deep breaths can help calm your nervous system and ease your stress response.
2. Meditation
A chaotic line of thinking can interfere with your mood and productivity, so learning to focus your thoughts through meditation can be extremely beneficial.
Although learning to meditate takes time, it is a very important practice that will help you focus on the present moment and limit distractions. It can also relieve stress by putting a stop to the thoughts that disturb your peace.
3. Listening to music
Music has a way of soothing frayed nerves and rattled minds, making it an excellent tool for relaxation. Providing a pleasant distraction from your troubling thoughts.
So, whenever you feel the need to slow down, keep a playlist of your favorite music on hand. Play the songs that you can dance to or sing along to, songs that can melt away your jumbled thoughts and relax your mind.
4. Connect with nature
Spending time in nature is one of the most effective ways to unwind and release the tension in the body and mind. Leave your phone at home as you enjoy the great outdoors. You could go for a walk, work in your garden, or find a quiet spot to rest and relax.
5. Go offline
Although the internet and its accompanying electronic gadgets can help you feel more connected to others, they can also have a negative impact on your well-being.
Excessive screen time can lead to stress, procrastination, and distraction. So it's a good idea to disconnect and go offline from technology every now and then.
Taking a break can help you rest and reconnect with yourself and your purpose in life.
Tips to relax the body
6. Get creative
Getting creative can help you in entering the flow state, allowing you to feel calm and relaxed.
So, when you need to relax your body, try something creative that is also fun and enjoyable. Painting, sketching, playing an instrument, crafts, baking, or dancing are some examples.
7. Include relaxation on your to-do list
When you're busy, it's easy to forget to relax and take a break. Making time in your schedule for relaxation is one way to unwind. You know you need it. Your body and mind require it.
At the very least, if relaxation is on your to-do list, you will not feel so bad about doing something you enjoy every now and then.
You could go for a leisurely walk in the park, to the library, museum, or somewhere else that will help you relax. You could also go gardening. Read a book, watch a movie, or do anything else that will help you relax your mind and body.
8. Exercise
Exercising can help your body cope with stress. It relieves tension and allows you to relax. Furthermore, going for a workout at the gym or at home helps clear and refocus your mind.
9. Yoga
Yoga is one of the most effective ways to unwind your mind, body, and soul. It's a stretching exercise that helps you concentrate and clear your mind.
Aside from relieving pain and improving your overall well-being, yoga is an excellent way to de-stress. So go ahead and strike a few yoga poses for relaxation for the whole of you.
Please share your thoughts or ideas about 50+ Relax Quotes For You To Slow Down And Enjoy Life in the comments below. For more quotes, check out…