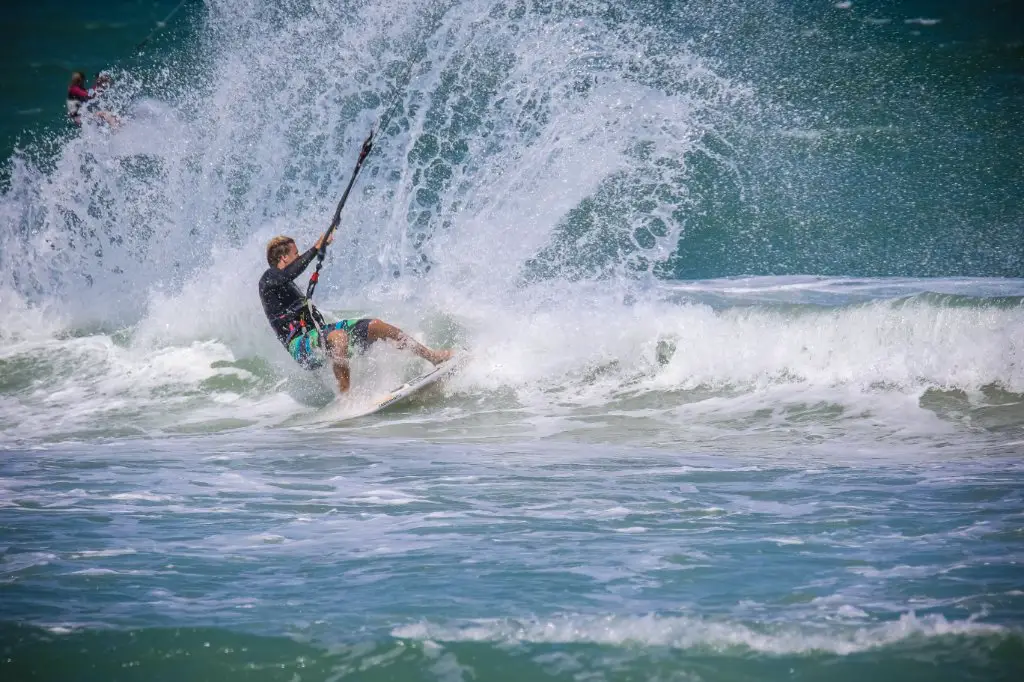 Sometimes it is easy to get sucked up by the details and the humdrum of life. To become so entrenched in your habits and routines that you are simply coasting through life. Right up to the point where you become rigid, bored, or overwhelmed.
Now, if you're lucky, you might get a wake-up call that causes you to reconsider your life and how it was spent, prompting you to change your ways and begin living life to the fullest.
However, if you are not fortunate enough to receive a wake-up call, here's hoping that you stumble upon this article. This collection of 50 best living life to the fullest quotes will serve as a wake-up call to you to live each day as if it were your last. To make the most of your day.
Don't allow life to simply pass you by. Grab it by the coattails and ride it to a fantastic adventure-filled life.
50 Best Living life to the fullest quotes
Living your life to the fullest quotes
We live in a wonderful world that is full of beauty, charm and adventure. There is no end to the adventures that we can have if only we seek them with our eyes open.

– Jawaharlal Nehru
Success is loving life and daring to live it.

– Maya Angelou
Throw your dreams into space like a kite, and you do not know what it will bring back, a new life, a new friend, a new love, a new country. 

– Anais Nin
Doing nothing gets you nothing.

– Sean Reichle
To live is the rarest thing in the world. Most people just exist.

– Oscar Wilde
Live! Live the wonderful life that is in you! Let nothing be lost upon you. Be always searching for new sensations. Be afraid of nothing!

– Oscar Wilde
And in the end, it's not the years in your life that count.  It's the life in your years.

– Abraham Lincoln
Your time is limited, so don't waste it living someone else's life.

– Steve Jobs
Go confidently in the direction of your dreams. Live the life you have imagined.

– Henry David Thoreau
There are only two days in the year that nothing can be done. One is called yesterday and the other is called tomorrow, so today is the right day to love, believe, do and mostly live.

– Dalai Lama
The best way to prepare for death is to live life to its fullest.

– John Bytheway
Live life fully while you're here. Experience everything. Take care of yourself and your friends. Have fun, be crazy, be weird.

– Tony Robbins
Live everyday as if it were going to be your last; for one day you're sure to be right.

– Harry Morant
You can't live your life for other people. You've got to do what's right for you, even if it hurts some people you love.

– Nicholas Sparks
You owe it to yourself to live your best life now!

– Priscilla Q. Willaims
Always live life to the fullest quotes
Believe that life is worth living and your belief will help create the fact.

– William James
Death is not the biggest fear we have; our biggest fear is taking the risk to be alive – the risk to be alive and express what we really are.

– Don Miguel Ruiz
All life is an experiment. The more experiments you make the better. 

– Ralph Waldo Emerson
Be bold and mighty forces will come to your aid. In the past, whenever I had fallen short in almost any undertaking, it was seldom because I had tried and failed. It was because I had let fear of failure stop me from trying at all.

– Arthur Gordon
Don't dream your life, but live your dream.

– Mark Twain
We only have one life and one body to care of, and we better do it right. You never know what tomorrow may bring and so we better live this life the best we can and be grateful for everything we have.

– Novak Djokovic
If you obey all the rules, you'll miss all the fun. 

– Katharine Hepburn
Live life to the fullest with no regrets quotes
Live life to the fullest. You have to color outside the lines once in a while if you want to make your life a masterpiece. Laugh some every day. Keep growing, keep dreaming, keep following your heart. The important thing is not to stop questioning. 

– Albert Einstein
There is only one success, to be able to spend your life in your own way.

– Christopher Morley
Twenty years from now you will be more disappointed by the things you didn't do than by the things you did. 

– Mark Twain
The purpose of life, after all, is to live it, to taste experience to the utmost, to reach out eagerly and without fear for newer and richer experience.

–  Eleanor Roosevelt
Now how long, but how well you have lived is the main thing.

– Seneca
If you want to be happy, do not dwell in the past, do not worry about the future, focus on living fully in the present.

– Roy Bennett
Make it a rule of life never to regret and never to look back. Regret is an appalling waste of energy; you can't build on it; it's only good for wallowing in.

– Katherine Mansfield
Don't be afraid your life will end; be afraid that it will never begin.

– Grace Hansen
Have no regrets in life because of the choices you make. Good or bad, they are a learning experience, to help you grow. The only regret in life, is to never make a choice at all.

– James Hauenstein
In the end, we only regret the chances we didn't take.

– Unknown
The saddest summary of a life contains three descriptions: could have, might have, and should have. 

– Louis E. Boone
You only have one life to live. Make sure it's yours.

– Eleanor Brownn
Funny living life to the fullest quotes
Life is short… and so am I.

– Matt Serra
I believe that if life gives you lemons, you should make lemonade… And try to find somebody whose life has given them vodka, and have a party.

– Ron White
Do not take life too seriously. You never get out of it alive.

– Elbert Hubbard
To be old and wise, you need to first be young and stupid.

– Unknown
That's the funny thing about life. We're rarely aware of the bullets we dodge. The just-misses. The almost-never-happeneds. We spend so much time worrying about how the future is going to play out and not nearly enough time admiring the precious perfection of the present.

– Lauren Miller
You only live once, but if you do it right, once is enough.

– Mae West
The day after tomorrow is the third day of the rest of your life. 

– George Carlin
All the things I really like to do are either immoral, illegal, or fattening.

– Alexander Woollcott
All the world's a stage and most of us are desperately unrehearsed. 

– Sean O'Casey
It's always darkest before the dawn. So if you're going to steal your neighbor's newspaper, that's the time to do it.

– Navjot Singh Sidhu
Nobody realizes that some people expend tremendous energy merely to be normal.

– Albert Camus
When one door closes, another opens. Or you can open the closed door. That's how doors work.

– Bill Murry
Life is short. Smile while you still have teeth.

– Mallory Hopkins
I live by my own rules (reviewed, revised, and approved by my wife)… but still my own.

– Si Robertson
When life gives you lemons, squirt someone in the eye.

– Cathy Guisewite
Live your life. Take chances. Be crazy. Don't wait. Because right now is the oldest you've ever been and the youngest you'll be ever again.

– Suzanne Collins
A great pleasure in life is doing what people say you cannot do.

– Walter Bagehot
My doctor gave me six months to live, but when I couldn't pay the bill he gave me six months more.

– Walter Matthau
What it means by living life to the fullest
To live life to the fullest, you must give it your all without being hampered by doubt, regret, or fear. It entails knowing yourself thoroughly, understanding what you want in life, and acting on it.
Living life to the fullest does not, however, imply being reckless; rather, it means taking risks, learning from your mistakes, and simply living a life rather than merely existing.
It is about figuring out what makes you happy, what truly matters, and what you want to accomplish. It means leaving a legacy that is YOU rather than other people's expectations of you.
So while it may be easy to think that you have no control over your life, this is simply not true. As the poet William Ernest Henley once said, "I am the master of my fate: I am the captain of my soul."
Trust therefore that you have the capabilities, the strength, and the wit to go after your dreams. To create a world of your own, to perform on your own stage, and to live your life to the fullest.
Tips on how to live life to the fullest
Your life is entirely your own. And you live it exactly how you want. There is no one way to live life as it is, and there was no instruction manual provided when we were pushed into this world.
To each his own, life is what you call it. It is up to you to determine which choice makes the most sense for you. Your personality, values, circumstances, and reactions to life's challenges can all have an impact on your decisions and daily life.
However, here are a few pointers to help you create your own "best life" list, in no particular order:
Live. In. The. Now. Do not allow yourself to wallow in the pits of failure or regret. The past is over and gone. The future ain't here yet. So live your life the way you want it to be lived.
Be kind. To others and most especially yourself.
Practice gratitude. It helps stop worrying and opens you to an abundance mindset.
Understand that nothing is permanent.
Keep learning. Every day, there is something new to learn because learning does not stop in school.
Dream. Do. Take Mark Twain's advice to heart: "Twenty years from now you will be more disappointed by the things that you didn't do than by the ones you did do. So throw off the bowlines. Sail away from the safe harbor. Catch the trade winds in your sails. Explore. Dream. Discover."
Stay curious. Again, as a wise man once said in the person of Albert Einstein, "never lose a holy curiosity."
Do not suppress your emotions. Feel both good and bad, then move on.
Do something. Anything. Take heed to the words of Dale Carnegie: "Action breeds confidence and courage. If you want to conquer fear, do not sit home and think about it. Go out and get busy."
Take that one little step toward the direction of your dreams. The first step gives you momentum.
Final thoughts
In the movie the Croods, there was a line by Eep when she and her dad, Grug, were arguing, her dad said his rules were made to keep them alive. And Eep countered back and said, "That wasn't living – that was just not dying. There's a difference!"
So, here's hoping that we can distinguish between not being dead and actually living.
Go ahead and make your dreams come true. Be not afraid of what is yet to come and forget all that happened in the past. All you need is a dream, a plan for getting there, and mindfulness to live your life to the fullest as you progress and create a life full of adventure.
Please share your thoughts or ideas about 50 Best Of Live Life To The Fullest Quotes To Make Your Life A Great Adventure in the comments below. For more quotes, check out…