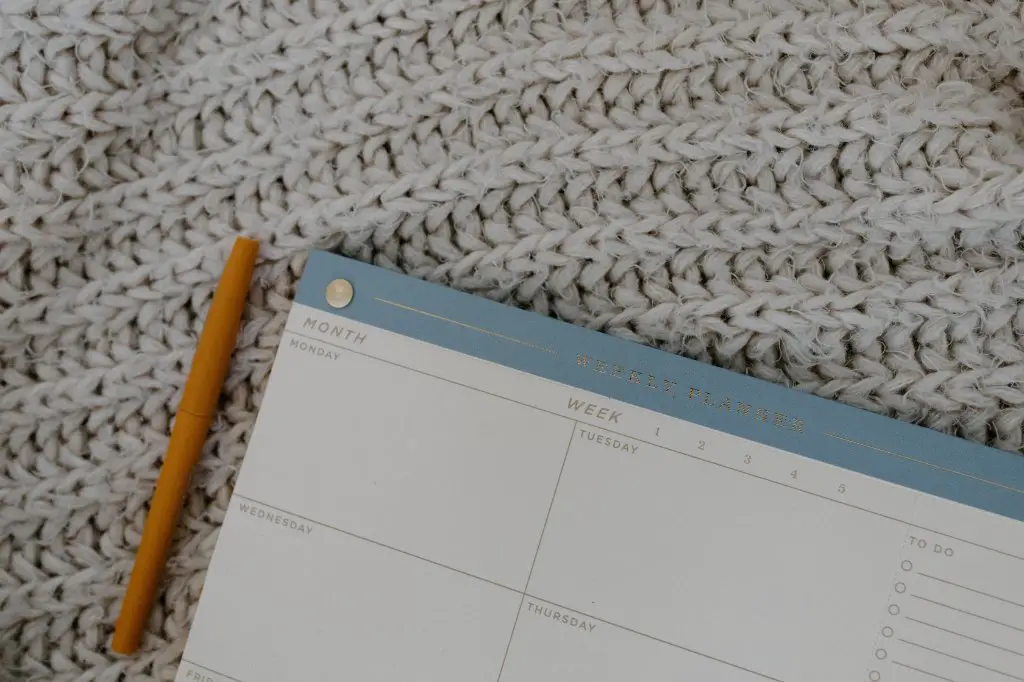 Let's face it: not everyone enjoys Mondays. But it's the start of another productive week, so get your game on with these motivational quotes and go play!
Disclosure: Some links in this post are affiliate links. If you buy something after clicking on one of the links, I may receive a commission. But don't worry, you won't have to pay anything extra. All good. Thanks!
What's with Monday?
Monday is, without a doubt, the most dreaded day of the week. But what is it about Monday that makes us cringe just thinking about it?
Probably because it marks the beginning of another work week. Or perhaps it's the transition. From having a carefree day, and spending time with your loved ones to getting up early for work or school.
But, with the right attitude, Mondays don't have to be difficult. Here's a quote that says it better.
"Inspiration comes from within yourself. One has to be positive. When you're positive, good things happen."

– Deep Roy
Therefore, think of Mondays as a day to be grateful for the week ahead. It's the start of a new week full of new opportunities, new connections, new projects, and new challenges to overcome.
With a positive attitude towards Mondays, you will feel happier and will have more energy to face the day.
Monday motivational quotes
So, instead of being stressed and wasting energy over the thought of Monday, celebrate it. Here are some of the best motivational quotes to help you improve your relationship with Monday.
Inspiring
"Hey, I know it's Monday. But it's also a new day and a new week. And in that lies a new opportunity for something special to happen."

– Michael Ely
"Your talent determines what you can do. Your motivation determines how much you are willing to do. Your attitude determines how well you do it." 

– Lou Holtz
"You've got to get up every morning with determination if you're going to go to bed with satisfaction."

– George Lorimer
"OK, it's Monday but who said Mondays have to suck? Be a rebel and have a great day anyway." 

– Kimberly Jiménez
 "Even the best weeks start with Monday."

– Nice Peter
"Always believe that something wonderful is about to happen."

– Sukhraj S. Dhillon
"I must break the routines and become a person who becomes productive every Monday. I must break the mindset of unhappiness and turn myself into a happy magnet for Mondays."

– Leggy Saul
"I'm always thinking about creating. My future starts when I wake up every morning. Every day I find something creative to do with my life."

– Miles Davis
"Mondays are tough only for those people, who don't know how to spend them cheerfully. Get up and have fun today!"

– Unknown
"Every day, think as you wake up: Today I am fortunate to be alive, I have a precious human life, I am not going to waste it."

– Dalai Lama XIV
"This should be the spirit every Monday. Know that something good will always happen." 

– Gabriel García Márquez
Funny
"Going to sleep on Sunday will cause Monday. Please note that staying awake all night does not prevent Monday. There is no cure."

– Unknown
"May your coffee be strong and your Monday productive."

– Unknown
"Imagine having Mondays as a holiday and then it would be the best thing. Will someone please assist me in making it an official holiday and solve all our Monday blues." –  

– Rolland Mars
"It's Monday but keep smiling."

– Unknown
"Mondays are the start of the work week which offers new beginnings 52 times a year! "

– David Dweck
"Candy is nature's way of making up for Mondays."

– Rebecca Gober
"Finally, that rare and elusive Monday we like."

– Unknown
"Monday must be a man, it comes too quickly."

– Unknown
"If you meet people who make you happy during Mondays, then it won't be as hard."

– Unknown
"On Sunday nights, if you listen closely- you can hear Monday taunting you with the "Jaws" theme."

– Unknown
Fiery
"Become the person you were meant to be, light your inner fire and follow your heart's desire."

– Leon Brown
"Motivation is a fire from within. If someone else tries to light that fire under you, chances are it will burn very briefly."

– Stephen R. Covey
"When you arise in the morning think of what a privilege it is to be alive, to think, to enjoy, to love…"

– Marcus Aurelius
"Be miserable. Or motivate yourself. Whatever has to be done, it's always your choice."

– Wayne Dyer
"You don't have to be great to start, but you have to start to be great."

– Zig Ziglar
"When you start to do the things that you truly love, it wouldn't matter whether it is Monday or Friday; you would be so excited to wake up each morning to work on your passions."

– Edmond Mbiaka
"Do not let your fire go out … Do not let the Hero in your soul perish … Check your road and the nature of your battle. The world you desired can be won. It exists, it is real, it is possible, it is yours."

– Ayn Rand
"If you don't design your own life plan, chances are you'll fall into someone else's plan. And guess what they have planned for you? Not much."

– Jim Rohn
"Show me a person who has never made a mistake and I'll show you someone who has never achieved much."

– Joan Collins
"Each of us has a fire in our hearts for something. It's our goal in life to find it and keep it."

– Mary Lou Retton
Conclusion
We hope with these quotes you will see Mondays in a new light. A day for new opportunities, another chance at success, and a continuation of your journey towards your goals.
Please share your thoughts or ideas about the Your Quick Motivational Quotes For Monday in the comments below. And if you liked this article, you might be interested as well in these articles:
36 Positive Life Quotes To Cheer You Up
45 Quotes About Hope From The Oldies
43 Inspiring Quotes On Being Kind And Generous
12 Best Inspirational Quotes To Cheer You Up Now
31 Of The Best Inspirational Quotes Of All Time
Best Inspirational Quotes For The Compassionate Woman
The Best Inspirational Quotes For Strong Women
Best Quotes On Persistence (Give Up? Hell No!)
Outside reference/s:
55 Monday Motivation Quotes for an Inspiring Start to the Week
65 Best Fire Quotes On Success In Life