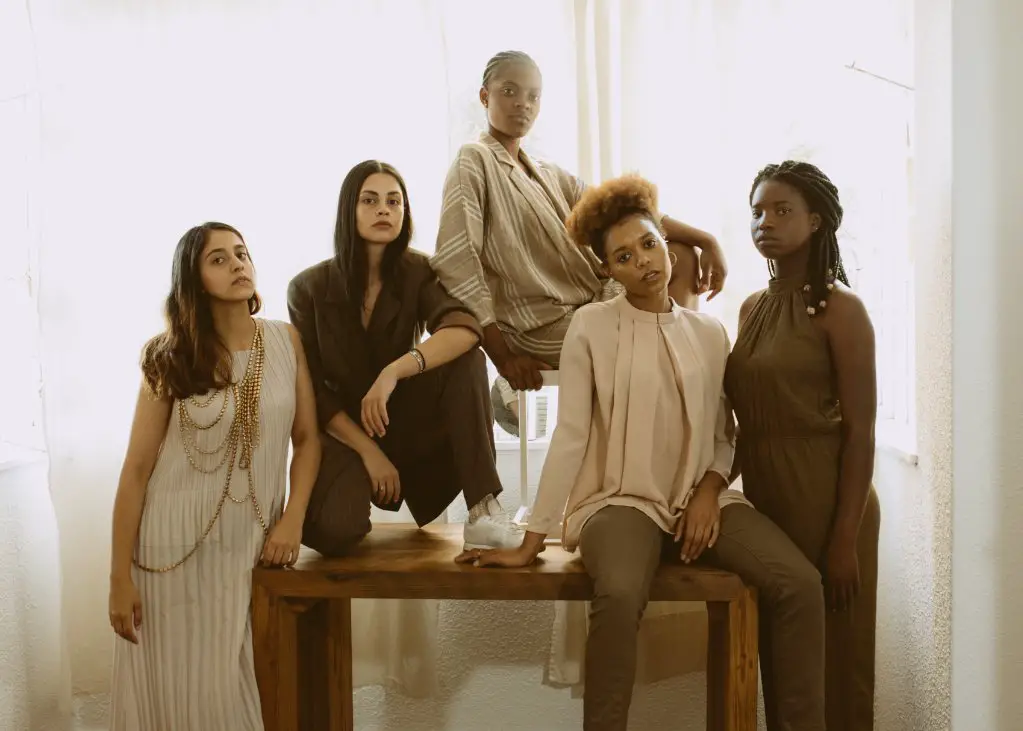 Women were frequently portrayed as soft and frail. But history has disproved that theory a thousand times. Women, most definitely, are strong and courageous, not so much physically as they are mentally and emotionally.
So, in honor of strong women, here are the best quotes to inspire, ponder, and share with family and friends.
37 Best Quotes for Strong Women
There is a lot of literature dedicated to women's strength. These were written by women, men who are in awe of women's strength, and unknown individuals who have a deep understanding of women and their strength.
Keep reading for the best quotes, all 37 of them, about women's strength for motivation, understanding, and appreciation.
Disclosure: Some links in this post are affiliate links. If you buy something after clicking on one of the links, I may receive a commission. But don't worry, you won't have to pay anything extra. All good. Thanks!
Quotes from strong women
Maya Angelou
1. "Develop enough courage so that you can stand up for yourself and then stand up for somebody else."

2. "I love to see a young girl go out and grab the world by the lapels. Life's a bitch. You've got to go out and kick ass."
Eleanor Roosevelt
3.  "A woman is like a tea bag; you never know how strong it is until it's in hot water." 

4. "Do not stop thinking of life as an adventure. You have no security unless you can live bravely, excitingly, imaginatively; unless you can choose a challenge instead of competence."
Amelia Earhart
5. "The most difficult thing is the decision to act. The rest is merely tenacity."

6. "I want to do it because I want to do it. Women must try to do things as men have tried. When they fail, their failure must be but a challenge to others."

7. "Obviously I faced the possibility of not returning when first I considered going. Once faced and settled there really wasn't any good reason to refer to it."
Audrey Hepburn
8. "I believe in being strong when everything seems to be going wrong. I believe that happy girls are the prettiest girls. I believe that tomorrow is another day, and I believe in miracles."

9. "Remember, if you ever need a helping hand, it's at the end of your arm. As you get older, remember you have another hand: The first is to help yourself, the second is to help others."
Other notably strong women
 10. "Champions keep playing until they get it right."

– Billie Jean King
11. "A girl should be two things: who and what she wants."

– Coco Chanel
12. "If you want something said, ask a man; if you want something done, ask a woman."

– Margaret Thatcher
13. "Women have discovered that they cannot rely on men's chivalry to give them justice."

– Helen Keller
14. "Women that believe in each other can survive anything. Women who believe in each other create armies that will win kingdoms and wars."

– Nikita Gill
15. "A really strong woman accepts the war she went through and is ennobled by her scars."

– Carly Simon
 16. "True champions aren't always the ones that win, but those with the most guts."

– Mia Hamm
17. "I am no longer accepting the things I cannot change. I am changing the things I cannot accept."

– Angela Davis
18. "I really think a champion is defined not by their wins but by how they can recover when they fall." 

– Serena Williams
19. "We need women who are so strong they can be gentle, so educated they can be humble, so fierce they can be compassionate, so passionate they can be rational, and so disciplined they can be free."

– Kavita Ramdas
20. "You must never be fearful about what you are doing when it is right."

– Rosa Parks
21. "Because I am a woman, I must make unusual efforts to succeed. If I fail, no one will say, "She doesn't have what it takes." They will say, "Women don't have what it takes."

– Clare Boothe Luce
22. "The best protection any woman can have… is courage."

– Elizabeth Cady Stanton
23. "One is not born, but rather becomes, a woman."

– Simone de Beauvoir
24. "Woman must not accept; she must challenge.She must not be awed by that which has been built up around her; she must reverence that woman in her which struggles for expression."

– Margaret Sanger
25. "You just do it. You force yourself to get up. You force yourself to put one foot in front of the other, and God damn it, you refuse to let it get to you. You fight. You cry. You curse. Then you go about the business of living. That's how I've done it. There's no other way."

– Elizabeth Taylor
26. "A strong woman is one who feels deeply and loves fiercely. Her tears flow as abundantly as her laughter. A strong woman is both soft and powerful, she is both practical and spiritual. A strong woman in her essence is a gift to the world."

– Ritu Ghatourey
27. "I am not a difficult woman at all. I am simply a strong woman and know my worth."

– Angelina Jolie
Quotes from men in awe of strong women
28. "She is clothed in strength and dignity, and she laughs without fear of the future."

– Proverbs 31:25
29. Oh, she takes care of herself, she can wait if she wants
She's ahead of her time
Oh, and she never gives out and she never gives in
She just changes her mind

– Billy Joel, She's Always A Woman
30. "She was powerful not because she wasn't scared, but because she went on so strongly, despite the fear."

– Atticus
31. "Most people who meet my wife quickly conclude that she is remarkable. They are right about this.

– Barack Obama, The Audacity of Hope
Quotes from unknown individuals who understand strong women
32. "A strong woman knows she has strength enough for the journey, but a woman of strength knows it is in the journey where she will become strong."

33. "Here's to strong women. May we know them, may we be them, may we raise them."

34. "I am a strong woman. I don't sit around feeling sorry for myself, nor let people mistreat me. I don't respond to people who dictate to me or try to bring me down. If I fall, I will rise up even stronger because I am a survivor and not a victim. I am in control of my life and there is nothing I can't achieve."

35. "A strong woman loves, forgives, walks away, lets go, tries again, and perseveres—no matter what life throws at her."

36. "'You're gonna be happy,' said life, 'but first I'll make you strong.'"

37. "Strong women aren't simply born. We are forged through the challenges of life. With each challenge, we grow mentally and emotionally. We move forward with our head held high and a strength that can not be denied. A woman who's been through the storm and survived. We are warriors."
Closing
We, women, have flaws, but one thing we have in abundance is courage.
Courage, along with compassion, diligence, and intelligence, is what allows women to find their place in history.
Please share your thoughts or ideas about The Best Inspirational Quotes For Strong Women in the comments below. And if you liked this article, you might be interested as well in these articles:
31 Inspirational Quotes To Overcome Failure
36 Positive Life Quotes To Cheer You Up
45 Quotes About Hope From The Oldies
43 Inspiring Quotes On Being Kind And Generous
12 Small Habits That Can Lead To Big Changes
12 Best Inspirational Quotes To Cheer You Up Now
31 Of The Best Inspirational Quotes Of All Time
43 Inspiring Quotes On Being Kind And Generous
Best Inspirational Quotes For The Compassionate Woman
Outside references:
50 Quotes From Women That Are All About Strength and Empowerment
Who Run the World?! Get Inspired With the Greatest 125 Quotes for Strong Women!