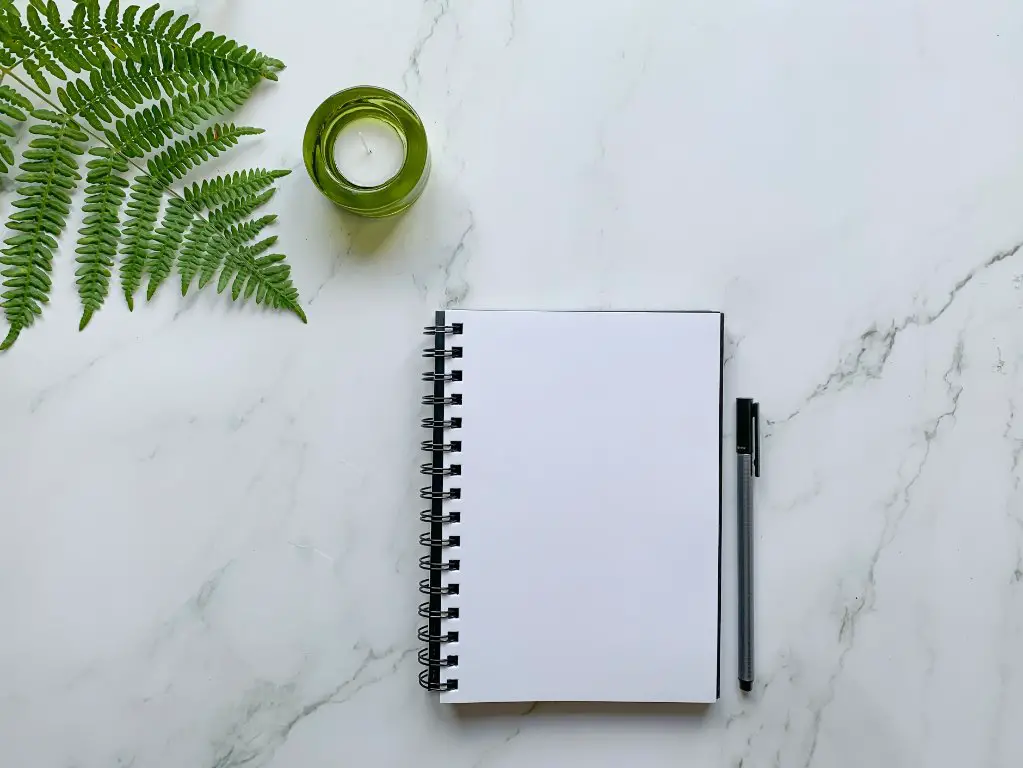 New beginnings are difficult. That is a fact. But depending on your perspective, your new beginning can be either exciting or terrifying. So, to help you get excited about your new beginning, here is a list of quotes to read through for inspiration.
Disclosure: Some links in this post are affiliate links. If you buy something after clicking on one of the links, I may receive a commission. But don't worry, you won't have to pay anything extra. All good. Thanks!
What is a new beginning
A fresh start. A new chapter. Starting over. All of these terms refer to the process of starting over. This could be for a variety of reasons.
Some are a result of painful endings. For some, it is finally time to let go of the past. Others are trying to get back on their feet after a crushing failure.
But, for whatever reason, new beginnings are a natural part of life. It's how we progress. And those who are unable to transition will miss out on life.
Why the need for a new beginning
When a good thing, such as a relationship, a career, or a business ends, it appears and feels like the end of the world. Surprisingly, the same feeling is felt even if the situation was negative.
Why? It's most likely because of our familiarity. We've grown so accustomed to our surroundings that any change shakes our foundation.
And it's understandable, given how difficult it is to start over. Then there's the fear of having to start from scratch. To begin a new life from the ground up.
But it is important that we confront these changes. And go through life with all its beginnings and endings. Because it is the means by which we develop and grow as individuals.
Furthermore, a new beginning instills in you the following qualities:
Courage,
Willingness to keep learning,
Open to new opportunities,
Resilience,
Empathy, and
Happiness.
Quotes about a new beginning
So, here are some inspirational quotes to help you become more open to new beginnings and excited about them.
Embracing a new beginning
We are meant to keep focused for new life, for new beginnings, for new experiences, and to use our abilities to move beyond all those things that may serve as excuses to confine us to the now.

– Byron Pulsifer
The secret to a rich life is to have more beginnings than endings.

– Dave Weinbaum
The beginning, as you will observe, is in your imagination

– Napoleon Hill
Like the threads of a tapestry, today's painting might pull on threads that stretch back many years and stitch them in with something brand new and that I've just seen.

– Richard Pikesley
The start of something new brings the hope of something great, ANYTHING IS POSSIBLE. 

– Unknown
Beginnings could happen more than once or in different ways.

– Rachel Joyce
What we call the beginning is often the end. And to make an end is to make a beginning. The end is where we start from.

– T.S. Eliot
The world is round and the place which may seem like the end may also be the beginning.


– Ivy Baker Priest
As long as I am breathing, in my eyes, I am just beginning

– Cris Jami
Although no one can go back and make a brand new start, anyone can start from now and make a brand new ending.

– Carl Bard
Do what you can, with what you have, where you are.

– Theodore Roosevelt
Get excited about a new beginning
New beginnings are exciting! They become exciting to us because they offer the promise of hope, the anticipation of change in our lives, and the prospect that our dreams will indeed come true! 

– Squire Rushnell
It's never too late to go for a dream or make a change in your life. You can reinvent yourself, build a new career and maintain a positive outlook on life, at any age – even when your world is collapsing around you. 

– Michele Laine
New beginnings are starting daily through every new morning opening new wonders and mercies of healings and blessings of opportunity to nurture the soul. 

– Rosalee Ervin
New beginnings bring new possibilities. A chance to this time get it right. 

– Lynn M. McHale
Celebrate endings – for they precede new beginnings.

– Jonathan Lockwood Huie
Every day is a new beginning. Treat it that way. Stay away from what might have been, and look at what can be.

– Marsha Petrie Sue
Don't be afraid of new beginnings. Don't shy away from new people, new energy, new surroundings. Embrace new chances at happiness.

– Unknown
Letting go and getting started
Nothing in the universe can stop you from letting go and starting over.

– Guy Finley
Some of us think holding on makes us strong, but sometimes it is letting go.

– Herman Hesse
We must be willing to get rid of the life we've planned, so as to have the life that is waiting for us. The old skin has to be shed before the new one can come.

– Joseph Campbell
The secret to change is to focus all of your energy, not on fighting the old, but on building the new.

– Socrates
A journey of a thousand miles begins with a single step.

– Lao Tzu
Let every dawn be to you as the beginning of life, and every setting sun be to you as its close.

– John Ruskin
I discovered that a fresh start is a process. A fresh start is a journey – a journey that requires a plan.

– Vivian Jokotade
The distance is nothing; it's only the first step that is difficult.

– Marquise du Deffand
The beginning is the most important part of the work.

– Plato
Take the first step in faith. You don't have to see the whole staircase, just take the first step.

– Martin Luther King Jr.
Getting over your fear of change and new beginnings
Change can be scary, but you know what's scarier? Allowing fear to stop you from growing, evolving, and progressing.

– Mandy Hale
Getting over a painful experience is much like crossing monkey bars. You have to let go at some point in order to move forward.

– C.S. Lewis
You may have a fresh start any moment you choose, for this thing that we call 'failure' is not the falling down, but the staying down.

– Mary Pickford
Keep on beginning and failing. Each time you fail, start all over again, and you will grow stronger until you have accomplished a purpose – not the one you began with perhaps, but one you'll be glad to remember.

– Anne Sullivan
The bad news is that most people give up; they settle for second best; they don't start over; they stay stuck. Please don't allow that to be you.

– Doug Fields
It's never too late to become who you want to be. I hope you live a life that you're proud of, and if you find that you're not, I hope you have the strength to start over.

– F. Scott Fitzgerald
All great deeds and all great thoughts have a ridiculous beginning. Great works are often born on a street corner or in a restaurant's revolving door.

– Albert Camus
Conclusion
To conclude, a new beginning is a chance at a new start. The reasons for having to start anew are varied but it is important that we face the challenge of a new beginning. Because the process allows us to grow and develop as individuals.
Please share your thoughts or ideas about the Motivational Quotes To Your New Beginning in the comments below. And if you liked this article, you might be interested as well in these articles:
36 Positive Life Quotes To Cheer You Up
45 Quotes About Hope From The Oldies
43 Inspiring Quotes On Being Kind And Generous
12 Best Inspirational Quotes To Cheer You Up Now
31 Of The Best Inspirational Quotes Of All Time
Best Inspirational Quotes For The Compassionate Woman
The Best Inspirational Quotes For Strong Women
Best Quotes On Persistence (Give Up? Hell No!)
Outside reference/s:
81 New Beginning Quotes
48 Motivational and Inspirational Quotes About New Beginnings