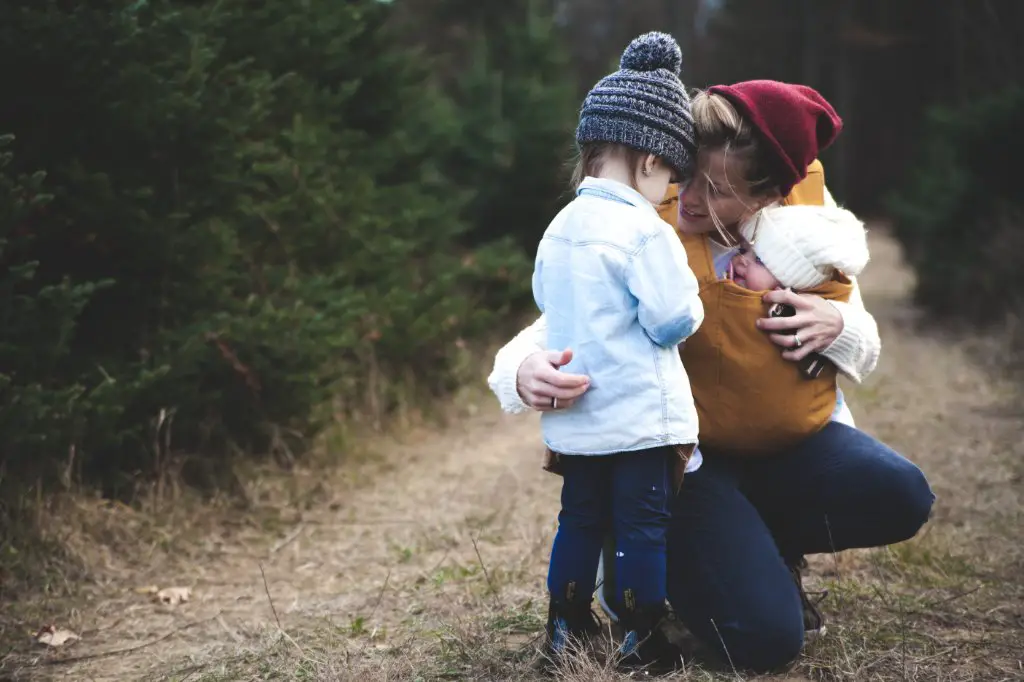 Our mothers will forever hold a special place in our hearts. And we, in our own way, show them our love on a regular basis. But on Mother's Day, we all gather as one to recognize how wonderful moms are.
So, here are some of the best sweet, funny, and inspirational quotes you can share with your mom on Mother's Day.
Disclosure: Some links in this post are affiliate links. If you buy something after clicking on one of the links, I may receive a commission. But don't worry, you won't have to pay anything extra. All good. Thanks!
Quotes for your Mom on her special day
Certainly, your gifts are appreciated, but nothing can make a mother feel more special than words. Words that tell her what a totally amazing, loving, and caring woman she is.
So, to help you say the words "I love you" more affectionately, here are some of the best quotes you can turn to.
Sweet Quotes for Mom
"When you are a mother, you are never really alone in your thoughts. A mother always has to think twice, once for herself and once for her child."

– Sophia Loren
"Youth fades; love droops; the leaves of friendship fall; a mother's secret hope outlives them all."

– Oliver Wendell Holmes
"To describe my mother would be to write about a hurricane in its perfect power. Or the climbing, falling colors of a rainbow."

– Maya Angelou
"Being a mama can be tough, but always remember in the eyes of your child, no one does it better than you."

– Unknown
"We are born of love; love is our mother."

– Rumi
"Mother is the name for God in the lips and hearts of little children."

– William Makepeace Thackeray
"Life doesn't come with a manual, it comes with a mother."

– Unknown
"When you look into your mother's eyes, you know that is the purest love you can find on this earth."

– Mitch Albom
"A mother's arms are made of tenderness and children sleep soundly in them."

– Victor Hugo
"Mothers hold their children's hands for a short while, but their hearts forever."

– Unknown
"Mother's love is peace. It need not be acquired, it need not be deserved."

– Erich Fromm
"A mother's happiness is like a beacon, lighting up the future but reflected also on the past in the guise of fond memories."

– Honore de Balzac
"Children are the anchors that hold a mother to life."

– Sophocles
"God could not be everywhere, and therefore he made mothers."

– Rudyard Kipling
"Motherhood is the exquisite inconvenience of being another person's everything." 

– Unknown
"All that I am, or ever hope to be, I owe to my angel mother." 

– Abraham Lincoln
"If love is as sweet as a flower, then my mother is that sweet flower of love." 

– Stevie Wonder
"There is no velvet so soft as a mother's lap, no rose as lovely as her smile, no path so flowery as that imprinted with her footsteps." 

– Archibald Thompson
"A mother is clothed with strength and dignity, laughs without fear of the future. When she speaks her words are wise and she gives instructions with kindness." 

– Proverbs
Funny Quotes for Mom
"An ounce of mother is worth a ton of priest." 

– Spanish Proverb
"Working mothers are like guinea pigs in a science experiment to show that sleep is not necessary to human life."

– Unknown
"A mom forgives us all our faults, not to mention one or two we don't even have." 

– Robert Brault
 "A mother is the person you can always call to see how long chicken lasts in the fridge."

– Unknown
"In the end, mothers are always right. No one else tells the truth." 

– Randy Susan Meyers
"There is only one pretty child in the world, and every mother has it." 

– Chinese Proverb
"Motherhood: Powered by love. Fueled by coffee. Sustained by wine."

– Unknown
"How to keep up with laundry:
1. You can't.
2. Find a new dream."

– Unknown
"'It's spicy'- Universal mom code for 'I don't want to share.'"

– Unknown
I gotta say about the last quote, I think someone heard me.
Inspirational Mom Quotes
"The loveliest masterpiece of the heart of God is the heart of a mother." 

– St. Therese of Lisieux
"Mother love is the fuel that enables a normal human being to do the impossible." 

– Marion C. Garretty
"A mother is a mother still, the holiest thing alive." 

– Samuel Taylor Coleridge
"I can imagine no heroism greater than motherhood." 

– Lance Conrad
"Being a mother is learning about strengths you didn't know you had." 

– Linda Wooten
"No language can express the power and beauty and heroism of a mother's love." 

– Edwin Chapin
"Everything I am, you helped me to be." 

– Unknown
Conclusion
There you have it, special words you can tell your mom this Mother's day. Celebrate this special day with your mom and cherish the wonderful love only a mother can give. But hey, don't forget the flowers, or the sweets, or the pretty charms. Just sayin'.
Please share your thoughts or ideas about the Best Quotes For Mom On Mother's Day in the comments below. And if you liked this article, you might be interested as well in these articles:
36 Positive Life Quotes To Cheer You Up
45 Quotes About Hope From The Oldies
43 Inspiring Quotes On Being Kind And Generous
12 Best Inspirational Quotes To Cheer You Up Now
31 Of The Best Inspirational Quotes Of All Time
Best Inspirational Quotes For The Compassionate Woman
The Best Inspirational Quotes For Strong Women
Outside reference/s:
40 Special Mother Quotes About the Bond Between Mom and Child
125 Mother's Day Quotes