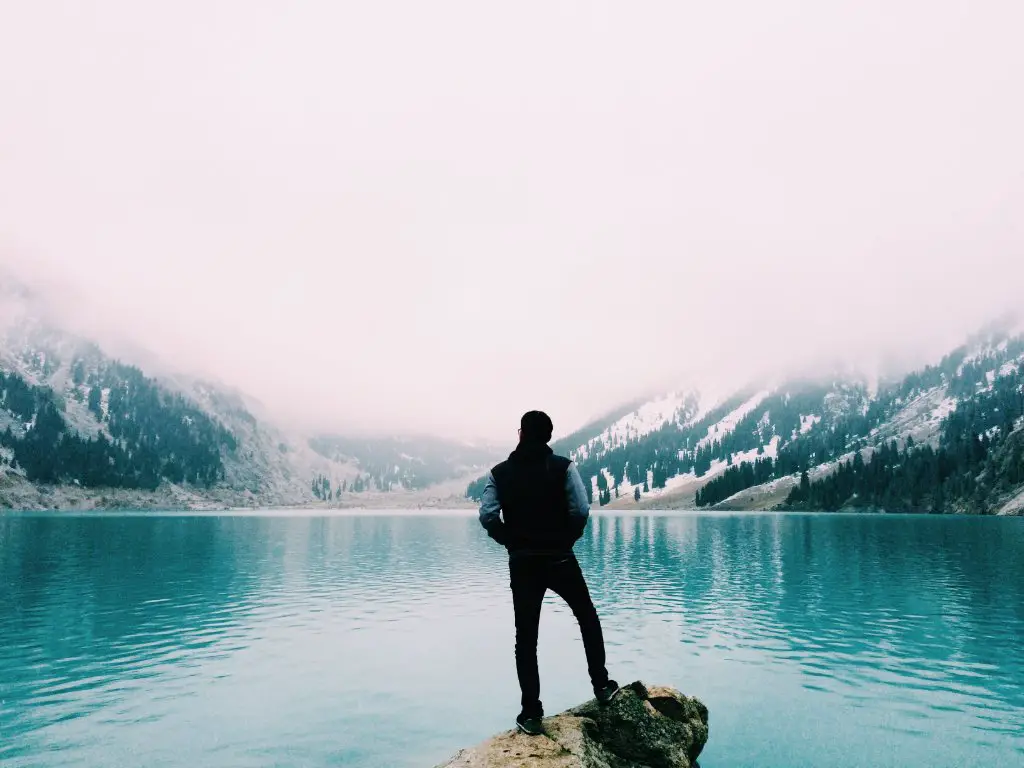 The importance of being alone is overlooked most of the time. But solitude has a lot of benefits, especially for our well-being. Here's a poem that captures why you should spend time alone.
Disclosure: Some links in this post are affiliate links. If you buy something after clicking on one of the links, I may receive a commission. But don't worry, you won't have to pay anything extra. All good. Thanks!
What solitude means
Often, people look at solitude as being lonely. And this is definitely not the case. In fact, solitude is about being happy alone with yourself.
Solitude gives you the self-esteem and self-assurance to spend time with yourself. Learn more about yourself and use what you've learned to improve yourself.
When you spend time alone, you can allow your mind to relax. Your mind can have a break, a chance to recharge and face life on a more even keel.
Here's a poem I wrote to emphasize the importance of solitude. Have fun reading.
On Solitude
Spending time with yourself
By the mountain
Or by the lake
Does not loneliness make.
As of observed
By quotes that served.
Alone you can be whole,
With someone, you may feel alone.
Know yourself through solitude,
Imagination it will include.
Clears your mind like nothing can,
And helps to make you understand.
Spend time alone
You won't turn to stone.
But rather feel enormous calm,
That soothes you like a balm.
Solitude allows for growth
Creativity and productivity both.
So when life's too much to take,
Time alone you have to make.
Benefits of solitude
Thus, in reading the poem, you can see how important it is to have some solitude. To spend time with yourself so you can process everything that is happening around you.
Certainly, being alone is not the same as being lonely. Because you can feel lonely even if there are a lot of people around.
Conversely, solitude allows you to be alone with your own thoughts. Free from other people's thoughts, opinions, or judgments that cloud your own.
A man can be himself only so long as he is alone; and if he does not love solitude, he will not love freedom; for it is only when he is alone that he is really free.

– Arthur Schopenhauer, Essays and Aphorisms
In addition to the aforementioned, here are some other benefits of spending time alone with yourself.
Solitude allows for awareness and having your own voice. You are free to form your own thoughts and opinions.
It allows you to be comfortable with who you are. You see yourself as you. Not someone else's opinions on you.
With this, you would also be more empathetic towards others.
Solitude also gives you clarity and improved focus.
Moreover, it improves your planning, creativity, and productivity.
Finally, solitude is a good way of maintaining your well-being and improving your chances of success.
Conclusion
To summarize, solitude is not the same as loneliness. Rather, it is a method of maintaining your well-being, self-awareness, and self-improvement.
It enables you to concentrate on yourself and your potential by increasing your clarity, creativity, and productivity.
Finally, solitude enables you to be more compassionate toward others. Being more understanding of others' feelings as you become more aware of your own.
Please share your thoughts or ideas about Happy For You: A Poem On Being Your Own Woman in the comments below. And if you liked this article, you might be interested as well in these articles:
31 Inspirational Quotes To Overcome Failure
How To Take Care Of Your Mental Health And Bonus Quotes To Make You Feel Good
36 Positive Life Quotes To Cheer You Up
45 Quotes About Hope From The Oldies
43 Inspiring Quotes On Being Kind And Generous
12 Best Inspirational Quotes To Cheer You Up Now
31 Of The Best Inspirational Quotes Of All Time
A Poem Because I Needed To Write
Happy For You: A Poem On Being Your Own Woman
Outside reference/s: