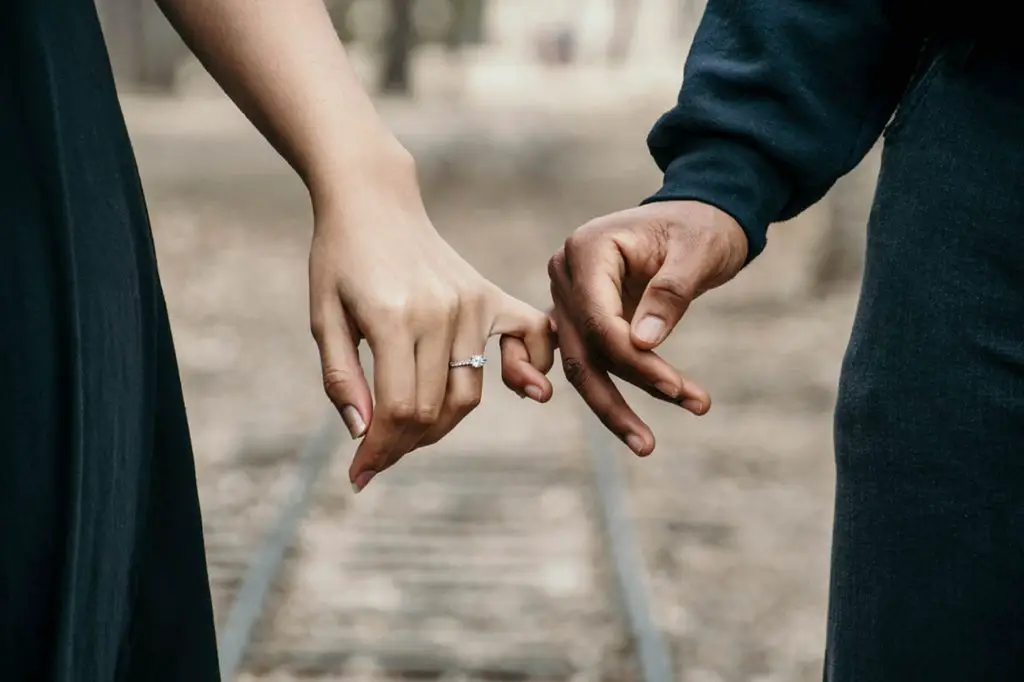 A woman is already complete on her own. But meeting a man who matches your wit and character is a cause for celebration. So here's a poem for the newly engaged ladies.
Disclosure: Some links in this post are affiliate links. If you buy something after clicking on one of the links, I may receive a commission. But don't worry, you won't have to pay anything extra. All good. Thanks!
An introduction
Indeed, getting engaged is a cause for celebration for the ladies out there. And why not? Getting engaged means finding the right man who matches your personality, wit, and character.
It means, he can hold himself well against an amazing person like yourself. So, yes, of course, you should celebrate. Hail all your lady friends and have a good time.
And so to share your joy, here's a poem I wrote. I hope it captures the essence of a strong woman who finds the person with whom she can share her life.
I Am My Own Woman
I am small in stature
But with one hell of a nature.
I dare to dream.
I get to choose.
A world of my own,
I made it known.
I am my own woman
I am complete on my own.
A man can come be my partner
Together we complement each other.
I lived my life
He lived his own.
But now we will make it known.
How each of us has grown
And to build a life together,
That can withstand any weather.
Love and connection we have for each other
Trust and respect are yet another.
The journey we take
We know there is much at stake.
So long as we are willing to head on
Our future should be right on.
Personal note
This is my second attempt at composing a poem. Feeling energized by my previous published article, it appears that I am enjoying putting together words that rhyme.
Although, my first poem was borne of the need to write and publish something on my site. It was the result of my developing a writing habit. Because I consider myself to be a writer.
But to have come up with something that I am not familiar with is a boost to my self-esteem. It's like, hey, I can do this! 😀
Poem background
My second poem was inspired by a friend who recently got married. I am overjoyed for her, knowing how badly she desired to start a family of her own.
But, that is not to say that any man will suffice. No.
Definitely, she did not fall for any man who expressed an interest in her. Instead, she chose the one man who could hold his own.
And it might have taken a while. But she was not in a rush. She is aware of her worth and would not accept anything less.
Then, finally, she found her match.
So here's to her new life as a wife and the better half of a strong and happy marriage.
Conclusion
A woman may want a family of her own, but that does not mean she should settle for less. Definitely not. She is a complete person in and of herself. And her wanting to have a family is so she could share her wonderful self with others.
Thus, getting engaged is a cause for celebration. Because it means having found the man who complements her wit and personality. A man with whom she can share a partnership.
A relationship that is filled with love, understanding, and real connection. Together with trust and respect.
Please share your thoughts or ideas about Happy For You: A Poem On Being Your Own Woman in the comments below. And if you liked this article, you might be interested as well in these articles:
31 Inspirational Quotes To Overcome Failure
How To Take Care Of Your Mental Health And Bonus Quotes To Make You Feel Good
36 Positive Life Quotes To Cheer You Up
45 Quotes About Hope From The Oldies
43 Inspiring Quotes On Being Kind And Generous
12 Small Habits That Can Lead To Big Changes
12 Best Inspirational Quotes To Cheer You Up Now
31 Of The Best Inspirational Quotes Of All Time
A Poem Because I Needed To Write