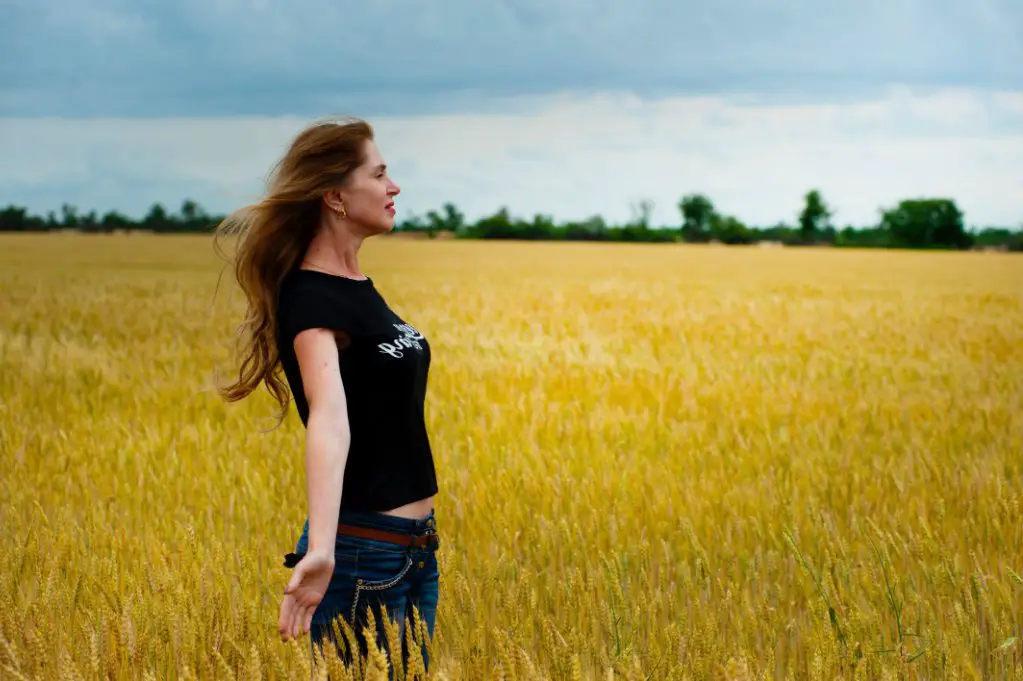 For a long time, people have been searching for the meaning of life. Many great men have attempted to answer the question, why are we here? What is our purpose?
But the fact remains that, whatever our purpose for being here is, we must find our own meaning and purpose in life.
What makes something meaningful?
Meaning is a highly subjective concept. You are the only one who can determine whether something has meaning for you or your life.
As a result, you must expose yourself to the possibility of finding meaning every day. Because the signs can be subtle. You must pay attention to the small details through which meaning can communicate with you.
You have to be aware of when something resonates with you. Things that speak to you, whether they are scriptures, quotes, movie lines, song lyrics, or other seemingly trivial stuff.
These are the things attempting to draw your attention to what is important to you. And you'll know because they bring you happiness, contentment, and peace.
Taking note of the things that have meaning for you will allow you to incorporate them into your philosophies, principles, or beliefs.
They will serve as your compass, map, and light. And they will keep you on track toward your objectives and the fulfillment of your dreams.
120 Best Quotes To Make Your Life Meaningful
So, here are some of the best quotes that may resonate with you, to help you find meaning in your life and to serve as your guide toward a happy and accomplished life.
Meaningful life quotes
1. It is better to have a meaningful life and make a difference than to merely have a long life.

– Bryant H. McGill
2. The point is not to pay back kindness but to pass it on.

– Julia Alvarez
3. We sit silently and watch the world around us. This has taken a lifetime to learn. It seems only the old are able to sit next to one another and not say anything and still feel content.

The young, brash and impatient, must always break the silence. It is a waste, for silence is pure.

Silence is holy. It draws people together because only those who are comfortable with each other can sit without speaking.

This is the great paradox.

– Nicholas Sparks, The Notebook
4. Often it isn't the mountains ahead that wear you out, it's the little pebble in your shoe.

– Muhammad Ali
5. There is only one way to happiness and that is to cease worrying about things which are beyond the power of our will.

– Epictetus
6. Live as if you were to die tomorrow. Learn as if you were to live forever.

– Mahatma Gandhi
7. Dream delivers us to dream, and there is no end to illusion. Life is like a train of moods like a string of beads, and, as we pass through them, they prove to be many-colored lenses which paint the world their own hue. . . .

– Ralph Waldo Emerson
8. What people in the world think of you is really none of your business.

– Martha Graham
9. Because one believes in oneself, one doesn't try to convince others. Because one is content with oneself, one doesn't need others' approval. Because one accepts oneself, the whole world accepts him or her.

– Lao Tzu
10. The only thing that will make you happy is being happy with who you are.

– Goldie Hawn
11. You will always define events in a manner which will validate your agreement with reality.

– Steve Maraboli
12. Life isn't about finding yourself. Life is about creating yourself.

– George Bernard Shaw
13. Everyone is trying to accomplish something big, not realizing that life is made up of little things.

– Frank A. Clark
14. Child, you have to learn to see things in the right proportions. Learn to see great things great and small things small.

– Corrie Ten Boom
15. Be yourself; everyone else is already taken.

– Oscar Wilde
16. No man has the right to dictate what other men should perceive, create or produce, but all should be encouraged to reveal themselves, their perceptions and emotions, and to build confidence in the creative spirit.

– Ansel Adams
17. Life is meaningful when you are always looking to grow and working towards a goal.

– Les Brown
18. A meaningful life is not being rich, being popular, or being perfect. It's about being real, being humble, being able to share ourselves and touch the lives of others.

– Anonymous
19. The best things in life aren't things.

– Art Buchwald
20. My mission in life is not merely to survive, but to thrive; and to do so with some passion, some compassion, some humor, and some style.

– Maya Angelou
21. To sit on an idea or fail to act on a goal is not really goal-setting, but wishful thinking.

– Les Brown
22. Believe in yourself and have faith in your abilities! Without humble but reasonable confidence in your own powers, you cannot be successful or happy.

– Norman Vincent Peale
23. To give life a meaning, one must have a purpose larger than self.

– Will Durant
24. While there is perhaps a province in which the photograph can tell us nothing more than what we see with our own eyes, there is another in which it proves to us how little our eyes permit us to see.

– Dorothea Lange
25. To live is the rarest thing in the world. Most people exist, that is all.

– Oscar Wilde
26. Life is without meaning. You bring the meaning to it. The meaning of life is whatever you ascribe it to be. Being alive is the meaning.

– Joseph Campbell
27. If you run out of ideas follow the road; you'll get there.

– Edgar Allan Poe
28. Sometimes its easier for someone to live in fantasy land dreaming about their life being successful. Other than actually taking action to make that idea come to fruition. 

– Alex Altman
29. The task is…not so much to see what no one has yet seen; but to think what nobody has yet thought, about that which everybody sees.

– Erwin Schrödinger
30. The secret of change is to focus all of your energy not on fighting the old, but on building the new.

– Socrates
Quotes to live life with meaning
1. Two roads diverged in a wood, and I – I took the one less traveled by, and that has made all the difference. 

– Robert Frost
2. That wasn't living – that was just not dying. There's a difference!

– The Croods
3. If you fail, you will be criticized, and if you succeed you will be criticized, you can't make everyone happy. So you may as well do what makes you happy. 

– Senora Roy
4. I am not pleading with you to make changes, I am telling you you have got to make them – not because I say so, but because old Father Time will take care of you if you don't change. Consequently, you need a procurement department for new ideas.

– Charles Kettering
5. If you want to be happy, be. 

– Leo Tolstoy
6. It is not the critic who counts; not the man who points out how the strong man stumbles, or where the doer of deeds could have done them better.

The credit belongs to the man who is actually in the arena, whose face is marred by dust and sweat and blood; who strives valiantly; who errs, who comes short again and again, because there is no effort without error and shortcoming; but who does actually strive to do the deeds; who knows great enthusiasms, the great devotions; who spends himself in a worthy cause; who at the best knows, in the end, the triumph of high achievement, and who at the worst, if he fails, at least fails while daring greatly, so that his place shall never be with those cold and timid souls who neither know victory nor defeat.

– Theodore Roosevelt
7. May your life preach more loudly than your lips. 

– William Ellery Channing
8. A sense of humor helps us to get through the dull times, cope with the difficult times, enjoy the good times and manage the scary times.

– Steve Goodier
9. A whole stream of events issues from the decision, raising in one's favor all manner of unforeseen incidents and meetings and material assistance, which no man could have dreamed would have come his way. Whatever you can do, or dream you can do, begin it. Boldness has genius, power, and magic in it. Begin it now.

– Johan Wolfgang Von Goethe
10. If you fell down yesterday, stand up today.

– H.G. Wells
11. Next to trying and winning, the best thing is trying and failing.

– L.M. Montgomery
12. You gotta look for the good in the bad, the happy in your sad, the gain in your pain, and what makes you grateful not hateful.

– Karen Salmansohn
13. Let your ideas and thoughts give you inspiration. All creativity comes from your imagination – you first imagine and then you create. 

– Catherine Pulsifer
14. You don't have to control your thoughts; you just have to stop letting them control you.

– Dan Millman
15. Never trust your fears, they don't know your strength.

– Anonymous
16. We face up to awful things because we can't go around them. The sooner you say 'Yes, it happened,' the sooner you can get on with your own life.

– Annie Proulx
17. To succeed, you have to do something and be very bad at it for a while. You have to look bad before you can look really good.

– Barbara DeAngelis
18. Look well into thyself;  there is a source of strength which will always spring up if thou wilt always look.

– Marcus Aurelius 
19. It will help you to weave your vision into a new reality for yourself in which you are becoming someone who is consistently able to turn an idea into income by taking disciplined and inspired action. 

– Annabel Melnyk
20. A problem is a chance for you to do your best.

– Duke Ellington
21. We have to continually be jumping off cliffs and developing our wings on the way down. –

Kurt Vonnegut
22. Follow effective action with quiet reflection. From the quiet reflection will come even more effective action.

– Peter Drucker
23. Don't be satisfied with stories, how things have gone with others. Unfold your own myth.

– Rumi
24. Every adversity, every failure and every heartache carries with it the seed of an equivalent or a greater benefit.

– Napoleon Hill
25. The greatest glory in living lies not in never failing, but in rising every time we fail.

– Nelson Mandela
26. I get it now; I didn't get it then. That life is about losing and about doing it as gracefully as possible… and enjoying everything in between.

– Mia Farrow
27. The trick is to enjoy life. Don't wish away your days, waiting for better ones ahead.

– Marjorie Pay Hinckley
28. Whatever you do, be different – that was the advice my mother gave me, and I can't think of better advice for an entrepreneur. If you're different, you will stand out. 

– Anita Roddick
29. Just be prepared for a long and often uncertain journey. The good stuff doesn't come easy.

– Tim Westergren
30. Stop apologizing! It's ok if your ideas are different, your goals are big – don't be afraid of what others would say. You are skilled, capable, and talented – you deserve to be a leader, and you are enough. Leaning in can be uncomfortable, so don't be afraid to own your seat, lean back, and kick your feet up. 

– Joy Fitzgerald
Make your life meaningful quotes
1. Don't go through life, grow through life.

– Eric Butterworth
2. Learning life's lessons is not about making your life perfect, but about seeing life as it was meant to be.

– Elisabeth Kubler-Ross
3. You've got to know what your magic is. How else will you fully share your gifts with others and enrich the world for these precious years that you live?

– Rasheed Ogunlaru
4. How long are you going to wait before you demand the best for yourself?

– Epictetus
5. Do not be afraid to color outside the lines. Take risks and do not be afraid to fail. Know that when the world knocks you down, the best revenge is to get up and continue forging ahead. Do not be afraid to be different or to stand up for what's right. Never quiet your voice to make someone else feel comfortable. No one remembers the person that fits in. It's the one who stands out that people will not be able to forget. 

– Nancy Arroyo Ruffi
6. Your life is your message to the world. Make sure it's inspiring.

– Anonymous
7. The purpose of human life is to serve, and to show compassion and the will to help others.

– Albert Schweitzer
8. Don't just count your years, make your years count.

– George Meredith
9. A man is a success if he gets up in the morning and goes to bed at night, and in between does what he wants to do.

– Bob Dylan
10. It never ceases to amaze me: we all love ourselves more than other people but care more about their opinion than our own.

– Marcus Aurelius
11. If you are not falling down occasionally, you are just coasting.

– Kevin Kelly
12. The disease of our times is that we live on the surface. We're like the Platte River, a mile wide and an inch deep.

– Steven Pressfield
13. Humans are social beings, and we are happier, and better when connected to others.

– Paul Bloom
14. Stay afraid, but do it anyway. What's important is the action. You don't have to wait to be confident. Just do it and eventually the confidence will follow.

– Carrie Fisher
15. The important thing is not to stop questioning; curiosity has its own reason for existing.

– Albert Einstein
16. Choosing goals that are important to you is one of the most essential things you can do in order to live your dreams.

– Les Brown
17. Leap off the fence of indecision. Get out of the 'Want to Lane' and put yourself into the 'Got to Lane.'

– Gloria Mayfield Banks
18. You will never be happy if you continue to search for what happiness consists of. You will never live if you are looking for the meaning of life.

– Albert Camus
19. Besides the noble art of getting things done, there is the noble art of leaving things undone. The wisdom of life consists in the elimination of non-essentials.

– Lin Yutang
20. Life is not about waiting for the storm to pass but learning to dance in the rain. 

– Vivian Greene
21. You don't have to know a lot of things for your life to make a lasting difference in the world. But you do have to know the few great things that matter, perhaps just one, and then be willing to live for them and die for them.

– John Piper
22. Don't go to sleep as stupid as when you woke up.

– Anonymous
23. Twenty years from now you will be more disappointed by the things that you didn't do than by the ones you did do. So throw off the bowlines. Sail away from the safe harbor. Catch the trade winds in your sails. Explore. Dream. Discover.

– Mark Twain
24. The purpose of learning is growth, and our minds, unlike our bodies, can continue growing as we continue to live. 

– Mortimer Adler
25. It has been my philosophy of life that difficulties vanish when faced boldly.

– Isaac Asimov
26. One can choose to go back toward safety or forward toward growth. Growth must be chosen again and again; fear must be overcome again and again.

– Abraham Maslow
27. If you stick with the habit of constantly improving yourself, then there's really no reason why you couldn't achieve your biggest dreams in life.

– Brad Ryan
28. Don't gain the world and lose your soul, wisdom is better than silver or gold.

– Bob Marley
29. You will have to make up for the smallness of your size by your courage and selfless devotion to duty, for it is not life that matters, but the courage, fortitude and determination you bring to it.

– Muhammad Ali Jinnah
30. Just don't give up trying to do what you really want to do. Where there is love and inspiration, I don't think you can go wrong.

– Ella Fitzgerald
Live a meaningful life quotes
1. Try as much as possible to be wholly alive with all your might, and when you laugh, laugh like hell. And when you get angry, get good and angry.

– Ernest Hemingway
2. Rest in reason; move in passion.

– Kahlil Gibran
3. Though no one can go back and make a brand new start, anyone can start from now and make a brand new ending.

– Carl Bard
4. Challenges are what make life interesting; overcoming them is what makes life meaningful.

– Joshua J. Marine
5. Life is at its best when everything has fallen out of place, and you decide that you're going to fight to get them right.

– Thisuri Wanniarachchi
6. Accept responsibility for your life. Know that it is you who will get you where you want to go, no one else.

– Les Brown
7. Be spectacularly great at what you do. Wear your passion on your sleeve and hold your heart in the palm of your hand. And work hard. Really hard. 

– Robin S. Sharma
8. Once we believe in ourselves, we can risk curiosity, wonder, spontaneous delight, or any experience that reveals the human spirit.

– E.E. Cummings
9. Believe you can and you are halfway there.

– Theodore Roosevelt
10. Sometimes, being different feels a lot like being alone. But with that being said, being true to that and being true to my standards and my way of doing things in my art and my music, everything that has made me feel very different…in the end, it has made me the happiest. 

– Lindsey Stirling
11. Let perseverance be your engine and hope your fuel.

– H. Jackson Brown, Jr.
12. Successful people have fear, successful people have doubts, and successful people have worries. They just don't let these feelings stop them.

– T. Harv Eker
13. Nothing is as important as passion. No matter what you want to do with your life, be passionate.

– Jon Bon Jovi
14. To be yourself in a world that is constantly trying to make you something else is the greatest accomplishment.

– Ralph Waldo Emerson
15. If you do not expect it, you will not find the unexpected, for it is hard to find and difficult.

– Heraclitus
16. Inaction breeds doubt and fear. Action breeds confidence and courage. If you want to conquer fear, do not sit home and think about it. Go out and get busy.

– Dale Carnegie
17. You are today where your thoughts have brought you; you will be tomorrow where your thoughts take you.

– James Allen
18. Don't waste your energy trying to change opinions … do your thing, and don't care if they like it.

– Tina Fey
19. Be still when you have nothing to say; when genuine passion moves you, say what you've got to say, and say it hot.

– D.H. Lawrence
20. Just making it another day doesn't get us where we truly want to be. We must move with vigor, passion, and fixed determination to achieve our goals. 

– Anonymous
21. Life's challenges are not supposed to paralyze you; they're supposed to help you discover who you are.

– Bernice Johnson Reagon
22. Things turn out the best for the people who make the best of the way things turn out.

– John Wooden
23. Don't ask yourself what the world needs; ask yourself what makes you come alive. And then go and do that. Because what the world needs is people who have come alive.

– Howard Thurman
24. Sometimes our light goes out, but is blown again into instant flame by an encounter with another.

– Albert Schweitzer
25. I will love the light for it shows me the way, yet I will endure the darkness for it shows me the stars.

– Og Mandino
26. At times the world may seem an unfriendly and sinister place, but believe that there is much more good in it than bad.

– Lemony Snicket
27. Don't wait around for other people to be happy for you. Any happiness you get, you've got to make yourself.

– Alice Walker
28. The best way to cheer yourself is to try to cheer someone else up.

– Mark Twain
29. Different is good. When someone tells you that you are different, smile, and hold your head up and be proud. 

– Angelina Jolie
30. A person can succeed at almost anything for which they have unlimited enthusiasm. 

– Charles M. Schwab
What makes a meaningful life?
Although happiness and meaning in life are often interchanged, there is actually a distinction between the two.
A meaningful life is one in which you engage, connect, have a purpose, and can align your skills and interests with your values and beliefs.
Happiness, on the other hand, is felt when you find your purpose in life. Meaningfulness, therefore, is a component of happiness as Martin Seligman, widely regarded as the father of modern positive psychology, believes.
Positive emotions arise when we pursue a meaningful life. In addition, the resulting contentment due to having a meaningful life is more rewarding. And lasts longer than the effects of instant gratification.
How to make life meaningful?
Living a meaningful life is subjective, and it entails discovering what matters to you. It is about sticking to your principles and beliefs and aligning them as you improve yourself. To reach your full potential.
A meaningful life does not have to cost anything. Sometimes, it's all about your mindset.
It is allowing yourself to experience joy, happiness, and inner peace. As well as being compassionate, kind, and a blessing to those with whom you interact.
Thus, everything that gives meaning to life can be simple, accessible, and a matter of choice.
That being said, here are some ideas for making your life more meaningful.
Ways to make your life meaningful
Develop and strengthen relationships in which you nurture and enrich one another. Abandon relationships that make you feel bad about yourself.
Practice gratitude.
Live a healthy lifestyle.
Keep learning. Every day is a new day to learn something new.
Strive to make people feel better about themselves.
Build good habits.
Always be on the lookout for ways to improve yourself.
Absurd ideas. Great ideas. Explore both; you'll benefit in either case. That is, you either succeed or learn from it.
Discover your unique talents.
Practice self-reflection.
Practice kindness and compassion.
Take risks.
Be kind to yourself.
Believe in yourself.
Smile, laugh, and live in the moment.
Please share your thoughts or ideas about 120 Best Quotes To Make Your Life Meaningful in the comments below.