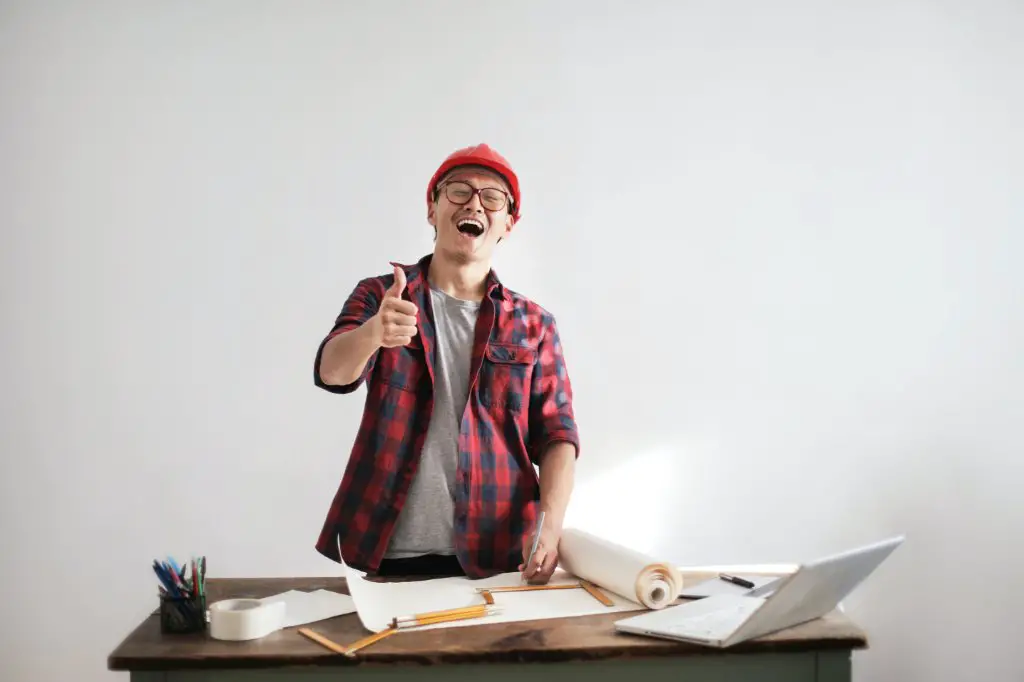 We all have dreams. But those who succeed in achieving their dreams put in the hard work required for those dreams to become a reality. So, for your own success, here are 37 quotes to appreciate how valuable hard work can be.
37 Quotes about hard work
What differentiates the dreamers from successful people is that, successful people get to work. Hard. They know the value of putting in the hours towards the achievement of their goals and dreams.
They learn, they plan, and they ACT on the work that needs to be done. Daily.
Success therefore is not a matter of simply having dreams. Or being inspired. These are igniters for sure, but what will keep the fire burning is the hard work that is put into it.
So, whenever you're feeling tired, here are 37 quotes to remind you of the importance of hard work. Rest for a while and read these quotes before getting back to work on your goals.
Dreams can come true, but there is a secret. They're realized through the magic of persistence, determination, commitment, passion, practice, focus and hard work. They happen a step at a time, manifested over years, not weeks.

– Elbert Hubbard
Without labor, nothing prospers.

– Sophocles
The heights by great men reached and kept were not attained in sudden flight but, they while their companions slept, they were toiling upwards in the night.

– Henry Wadsworth Longfellow
Happiness is the real sense of fulfillment that comes from hard work.

– Joseph Barbara
Winners embrace hard work. They love the discipline of it, the trade-off they're making to win. Losers, on the other hand, see it as punishment. And that's the difference.

– Lou Holtz
Hard work spotlights the character of people: some turn up their sleeves, some turn up their noses, and some don't turn up at all.

– Sam Ewing
With hard work and effort, you can achieve anything.

– Antoine Griezmann
Determine never to be idle. No person will have occasion to complain of the want of time, who never loses any. It is wonderful how much may be done, if we are always doing.

– Thomas Jefferson
Hard work beats talent when talent doesn't work hard.

– Tim Notke
The three great essentials to achieve anything worthwhile are, first, hard work; second, stick-to-itiveness; third, common sense.

– Thomas Edison
Visualization works if you work hard. That's the thing. You can't just visualize and go eat a sandwich.

– Jim Carrey
Without ambition one starts nothing. Without work one finishes nothing. The prize will not be sent to you. You have to win it.

– Ralph Waldo Emerson
It's not about money or connections – it's the willingness to outwork and outlearn everyone.

– Mark Cuban
Talent is cheaper than table salt. What separates the talented individual from the successful one is a lot of hard work.

– Stephen King
I'm a great believer in luck, and I find the harder I work the more I have of it.

– Thomas Jefferson
Men die of boredom, psychological conflict and disease. They do not die of hard work.

– David Ogilvy
Much effort, much prosperity.

– Euripides
If you go to work on your goals, your goals will go to work on you. If you go to work on your plan, your plan will go to work on you. Whatever good things we build end up building us.

– Jim Rohn
When you live for a strong purpose, then hard work isn't an option. It's a necessity.

– Steve Pavlina
What you don't sweat out when you're young will turn into tears when you're old.

– Japanese Proverb
If you work hard enough and assert yourself and use your mind and imagination, you can shape the world to your desires.

– Malcolm Gladwell
If people knew how hard I worked to achieve my mastery, it wouldn't seem so wonderful after all.

– Michelangelo
I know the price of success: dedication, hard work and an unremitting devotion to the things you want to see happen.

– Frank Lloyd Wright
There are no secrets to success. It is the result of preparation, hard work, and learning from failure.

– Gen. Colin Powell
If you work hard and meet your responsibilities, you can get ahead, no matter where you come from, what you look like or who you love.

– Barak Obama
Without hard work, nothing grows but weeds.

– Gordon B. Hinckley
Without hustle, talent will only carry you so far.

– Gary Vaynerchuk
Study while others are sleeping; work while others are loafing; prepare while others are playing; and dream while others are wishing.

– William Arthur Ward
You will never plough a field if you only turn it over in your mind.

– Irish Proverb
Satisfaction lies in the effort, not in the attainment.

– Mahatma Gandhi
A little more persistence a little more effort, and what seemed hopeless failure may turn into a glorious success.

– Elbert Hubbard
Do a little more each day than you think you possibly can.– Lowell Thomas
Amateurs sit and wait for inspiration, the rest of us just get up and go to work.

– Stephen King
Things may come to those who wait, but only the things left by those who hustle.

– Abraham Lincoln
If you really look closely, most overnight successes took a long time.

– Steve Jobs
Dreams don't work unless you do.

– John C. Maxwell
Hard work without talent is a shame, but talent without hard work is a tragedy.

– Robert Half
Please share your thoughts or ideas about the 37 Quotes For The Appreciation Of The Value Of Hard Work in the comments below. And if you liked this article, you might be interested as well in these articles:
31 Inspirational Quotes To Overcome Failure
43 Inspiring Quotes On Being Kind And Generous
12 Small Habits That Can Lead To Big Changes
Inspirational Quotes To Center Your Mind And Get Rid Of Distractions
Inspirational Quotes About Simplicity And Focus On Self
35 Of The Best Inspirational Quotes To Stay Happy
31 Best Inspirational Quotes To Help You In Life's Changes
31 Best Quotes To Help You Act Now
31 Best Quotes For The Great Leader In You
50 Best Inspirational Quotes To Improve Your Life
43 Best Quotes To Help You Master Self-Discipline
50 Winning Quotes About Not Giving Up
Outside reference/s: