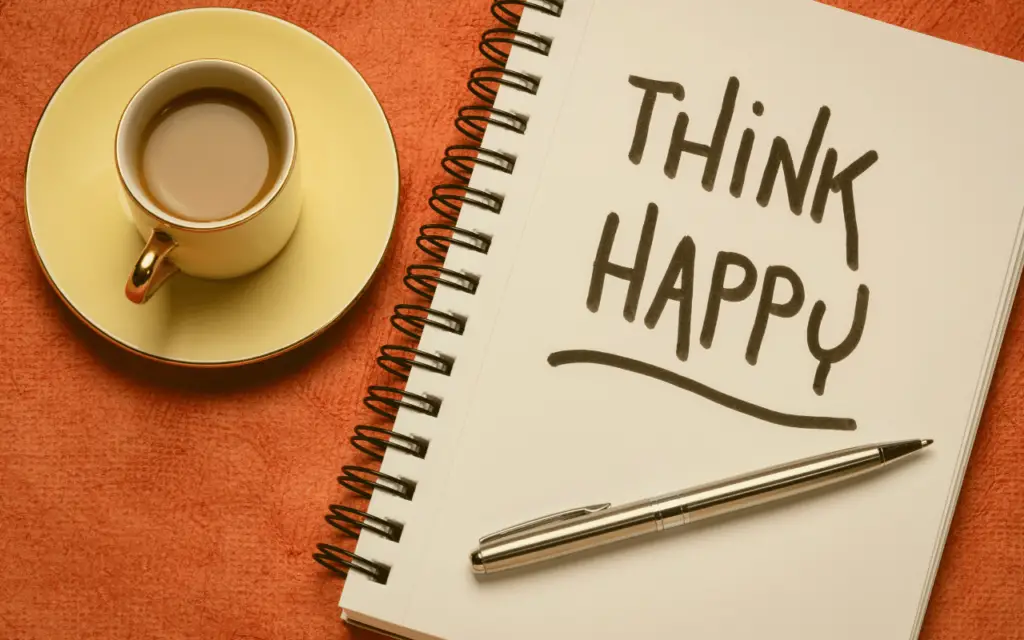 Happiness, as the saying goes, is a state of mind. That being said, here are 31 of the best quotes to help you shift your perspective from hapless to happy.
12 Quotes to brighten your bleak day
"Hardships often prepare ordinary people for an extraordinary destiny."

– C.S. Lewis
"If you could only sense how important you are to the lives of those you meet; how important you can be to the people you may never even dream of. There is something of yourself that you leave at every meeting with another person."

– Fred Rogers
"Our greatest glory is not in never falling but in rising every time we fall."

– Confucius
"Respect yourself enough to say 'I deserve peace' and walk away from people or things that prevent you from attaining it."

– Jericho Silvers
"One of the happiest moments in life is when you find the courage to let go of what you cannot change."

– Unknown
"Every experience, no matter how bad it seems, holds within it a blessing of some kind. The goal is to find it."

– Buddha
"Do not let what you cannot do interfere with what you can do."

– John Wooden
"In our lives, change is unavoidable, loss is unavoidable. In the adaptability and ease with which we experience change, lies our happiness and freedom." 

– Buddha
"Reflect upon your present blessings, of which every man has many–not on your past misfortunes, of which all men have some." 

– Charles Dickens
"We make a living by what we get, we make a life by what we give." 

– Winston Churchill
"I am not bound to win, I am bound to be true. I am not bound to succeed, but I am bound to live up to the light I have." 

– Abraham Lincoln
"In our daily lives, we must see that it is not happiness that makes us grateful, but the gratefulness that makes us happy." 

– Albert Clarke
10 Quotes to make you smile
"Being happy doesn't mean everything is perfect. It means you've decided to look beyond the imperfections."

– Unknown
"If you spend your whole life waiting for the storm, you'll never enjoy the sunshine."

– Morris West
"Twenty years from now you will be more disappointed by the things that you didn't do than by the ones you did do. So throw off the bowlines. Sail away from the safe harbor. Catch the trade winds in your sails. Explore. Dream. Discover."

– Mark Twain
"Perhaps they are not stars, but rather openings in heaven where the love of our lost ones pours through and shines down upon us to let us know they are happy."

– Eskimo Proverb
"Happiness is not something you postpone for the future; it is something you design for the present. 

– Jim Rohn
"Even the darkest night will end and the sun will rise."

– Victor Hugo
"Exist to be happy, not to impress."

– Unknown
"A smile is happiness you'll find right under your nose."

– Tom Wilson
"There is only one way to happiness and that is to cease worrying about things which are beyond the power of our will."

– Epictetus
13 Quotes to make you laugh
"If I were two-faced, would I be wearing this one?"

– Abraham Lincoln
"Son, if you really want something in this life, you have to work for it. Now quiet! They're about to announce the lottery numbers."

– Matt Groening
"My doctor told me that jogging could add years to my life. I think he was right. I feel ten years older already."

– Milton Berle
"May the forces of evil become confused on the way to your house."

– George Carlin
"You know you're getting old when you stoop to tie your shoelaces and wonder what else you could do while you're down there."

– George Burns
"Originality is the fine art of remembering what you hear but forgetting where you heard it."

– Laurence J. Peter
"The first time I sang in the church choir; two hundred people changed their religion."

– Fred Allen
"I was thinking about how people seem to read the Bible a whole lot more as they get older; then it dawned on me – they're cramming for their final exam."

– George Carlin
"I'm trying to elevate small talk to medium talk."

– Larry David
"A study in the Washington Post says that women have better verbal skills than men. I just want to say to the authors of that study: 'Duh.'"

– Conan O'Brien
"I always wanted to be somebody, but now I realize I should have been more specific."

– Lily Tomlin
"Knowledge is knowing a tomato is a fruit; wisdom is not putting it in a fruit salad."

– Miles Kington
"To be sure of hitting the target, shoot first, and call whatever you hit the target."

– Ashleigh Brilliant
Conclusion
Reading through the quotes in the previous sections, you will notice that the common theme is that happiness cannot be found outside of oneself.
So, whenever you're feeling down and unmotivated to go out there and pursue your goals for the day, read inspirational quotes to give you that extra push you need.
Because words have power, and I hope the inspirational, lighthearted, and humorous quotes in this article brightened your day.
Please share your thoughts or ideas about 35 Of The Best Inspirational Quotes To Stay Happy in the comments below. And if you liked this article, you might be interested as well in these articles:
31 Inspirational Quotes To Overcome Failure
How To Take Care Of Your Mental Health And Bonus Quotes To Make You Feel Good
36 Positive Life Quotes To Cheer You Up
45 Quotes About Hope From The Oldies
43 Inspiring Quotes On Being Kind And Generous
12 Small Habits That Can Lead To Big Changes
12 Best Inspirational Quotes To Cheer You Up Now
31 Of The Best Inspirational Quotes Of All Time
43 Inspiring Quotes On Being Kind And Generous
Inspirational Quotes About Simplicity And Focus On Self
Outside reference/s:
75 Inspiring Motivational Quotes for Being Happier
25 Inspiring Quotes to Give You Strength When Feeling Low
110 Happiness Quotes That Will Make You Smile Instantly
300 Funny Quotes To Make You Laugh