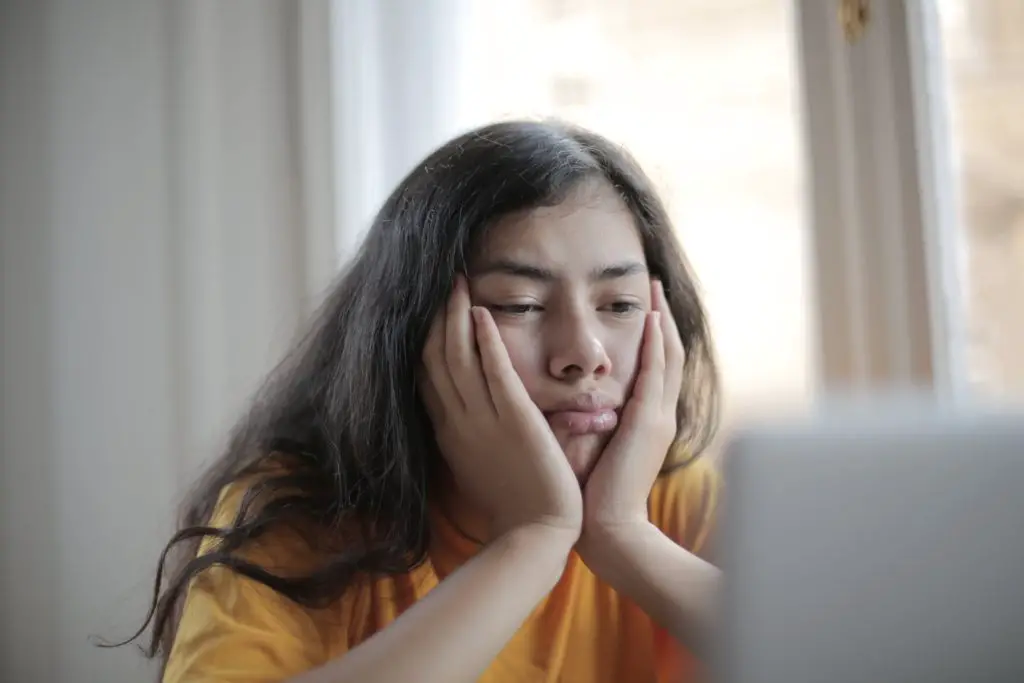 Every now and then, we are attacked by laziness. On Mondays, usually, haha. But, regardless of the day, we must not allow laziness to overcome us.
So here are some motivational quotes to help you overcome your laziness and become more productive.
Why are we lazy?
But first, let me explain what laziness is and why humans are inherently lazy.
Laziness is defined as an unwillingness to expend energy. It is the disinclination to perform a task that is perceived as difficult or unpleasant.
And human laziness, it turns out, is normal. In fact, this is how we are designed to function. In other words, the brain prefers to be sedentary. Because it is a method of preserving energy. A remnant from human's hunting days, where energy is stored for the next hunt.
So, if you had to choose between jogging and sitting on the couch watching TV, you'd probably choose the latter.
However, while energy conservation is normal, we must remember that the body requires a balance of work and relaxation. And our laziness is an obstacle to our productivity.
How to overcome laziness
While laziness is normal, there are steps you can make to overcome it. Here are some pointers to help you overcome laziness and increase your productivity.
Get interested in an alternative activity
One thing that makes you want to just sit down and binge-watch is because the alternative- exercise, for example, is not interesting for you.
So if this is what's causing the laziness, then do a physical activity that DOES interest you. Would you rather dance? Walk? Or go shopping? Whatever it is, make it worth your while getting your ass off the couch.
Recognize laziness for what it is
You probably recognize the signs when you want to simply slack off. You wake up in the morning with no energy and no idea what to do next.
Or you know you have work to do but keep putting it off for later. Opting for a mundane activity instead such as reading emails or taking a few too many "breaks" from your workstation.
When this happens, you know for a fact that it is not productive. So prepare for a plan of action when laziness strikes.
A good example is a short vigorous exercise. Stretch for a few minutes, do some jumping jacks or stationary jog then take a few minutes to cool down. The physical activity would have made your blood pumping and ready to work.
Another example is to start another project that is more interesting than the one you are currently working on. If it is possible in your line of work. If not, see if there are any small action steps you can take in the meantime to build momentum.
Use positive self-talk
Laziness can sometimes be accompanied by a sense of guilt. You feel bad about not doing something productive. And you chastise yourself for it. As a result, your negative self-talk will worsen your mood and drain your energy even further.
To overcome laziness, consider using positive self-talk instead. Remind yourself that you are a great person. That it is normal to feel lazy at times and that you can do small things- for now, that will form part of a bigger project.
You can also find motivation from the following quotes to help you overcome your laziness.
35 Quotes on laziness
20 quotes to overcome laziness
"Luck never brings luxury to the lazy." ― Amit Kalantri, Wealth of Words
"Somebody has said that dust is matter in the wrong place. The same definition applies to nine-tenths of those called lazy. They are people gone astray in a direction that does not answer to their temperament nor to their capacities. In reading the biography of great men, we are struck with the number of "idlers" among them. They were lazy so long as they had not found the right path; afterwards they became laborious to excess. Darwin, Stephenson, and many others belonged to this category of idlers." ― Pyotr Kropotkin
"No one ever excused his way to success." – Dave Del Dotto
"Sloth makes all things difficult, but industry all easy; and he that riseth late must trot all day, and shall scarce overtake his business at night; while laziness travels so slowly, that poverty soon overtakes him." – Benjamin Franklin
"Inspiration is a guest that does not willingly visit the lazy." – Tchaikovsky
"When you are fired because of laziness, dare to fire back with the spirit of enthusiasm. Rise up at the same time and at the same place that you have fallen. You can't give up!" ― Israelmore Ayivor
"If you are choosing laziness, excuses and other bad habits to your goal, then your relevance is meaningless." – Santosh Kumar
"Laziness is always your fault. It is the sign that a man has persevered in uselessness for too long." – Idries Shah
"Lazy people live lonely lives." – Habeeb Akande
"As a writer, I need an enormous amount of time alone. Writing is 90 percent procrastination: reading magazines, eating cereal out of the box, watching infomercials. It's a matter of doing everything you can to avoid writing, until it is about four in the morning and you reach the point where you have to write. Having anybody watching that or attempting to share it with me would be grisly." ― Paul Rudnick
"Folks who never do any more than they get paid for, never get paid for any more than they do" ― Elbert Hubbard
"Procrastination is not Laziness", I tell him. "It is fear. Call it by its right name, and forgive yourself." ― Julia Cameron, The Prosperous Heart
"When you are willing to replace mundane excuses with hard work and your laziness with determination, nothing can prevent you from succeeding." ― Dr. Prem Jagyasi
"The problem with procrastination is it's been around since the beginning of time it seems." ― Stephen Richards
"If your dream is a big dream, and if you want your life to work on the high level that you say you do, there's no way around doing the work it takes to get you there." ― Joyce Chapman
"We revel in the laxness of the path we take." ― Charles Baudelaire
"How often do you find yourself saying, "In a minute", "I'll get to it" or "Tomorrow's good enough" and every other possible excuse in the book? Compare it with how often you decide it's got to be done, so let's get on and do it! That should tell you just how serious your procrastinating problem really is." ― Stephen Richards
"Stop sleeping, Get to work! You will have much time to sleep when you die." ― Michael Bassey Johnson
"There is a great volcano sleeping in every laziness!" ― Mehmet Murat ildan
"In many ways I think we've lost the sight of the purpose of free time. We seem to immediately equate idleness with laziness but those two things are very different. "Leisure" is not a synonym for "inactive" – idleness offers an opportunity for Play, something people rarely indulge in these days." ― Celeste Headlee
10 Bible verses about laziness
Proverbs 13:4
The soul of the sluggard craves and gets nothing, while the soul of the diligent is richly supplied.
Proverbs 10:4
A slack hand causes poverty, but the hand of the diligent makes rich.
2 Timothy 2:15
Do your best to present yourself to God as one approved, a worker who has no need to be ashamed, rightly handling the word of truth.
Colossians 3:17
And whatever you do, in word or deed, do everything in the name of the Lord Jesus, giving thanks to God the Father through him.
Ecclesiastes 9:10
Whatever your hand finds to do, do it with your might, for there is no work or thought or knowledge or wisdom in Sheol, to which you are going.
Hebrews 12:11
For the moment all discipline seems painful rather than pleasant, but later it yields the peaceful fruit of righteousness to those who have been trained by it.
Hebrews 6:12
So that you may not be sluggish, but imitators of those who through faith and patience inherit the promises.
James 4:17
So whoever knows the right thing to do and fails to do it, for him it is sin.
Proverbs 12:24
The hand of the diligent will rule, while the slothful will be put to forced labor.
Proverbs 20:13
Love not sleep, lest you come to poverty; open your eyes, and you will have plenty of bread.
5 Quotes that laziness is not all bad
"Progress isn't made by early risers. It's made by lazy men trying to find easier ways to do something." ― Robert Heinlein
"I don't think necessity is the mother of invention. Invention arises directly from idleness, possibly also from laziness. To save oneself trouble." – Agatha Christie
"The lazy will always attribute genius to some 'inspiration' that comes for mere waiting." – Will Durant
"Laziness is the first step towards efficiency." – Patrick Bennett
"Progress isn't made by early risers. It's made by lazy men trying to find easier ways to do something." – Robert Heinlein
Closing
So how did you find these inspirational quotes about laziness? Although laziness is innate in humans, there are steps you can take to overcome it and begin being productive.
You can turn your attention to more interesting things. You can also prepare certain actions to combat laziness. And use positive words to uplift your mood to overcome laziness. In addition to positive self-talk, words such as inspirational quotes can also motivate you to overcome your laziness.
If you enjoyed these quotes about laziness, you may also like my monthly selection of inspirational quotes for January, February, March, April, May, June, July, August, September, October, November, and December.
Outside reference:
Humans Can Continuously Optimize Energetic Cost during Walking
Laziness quotes
Quotes to Help You Take Control and Fight Laziness
30 Compelling Bible Scriptures on Laziness