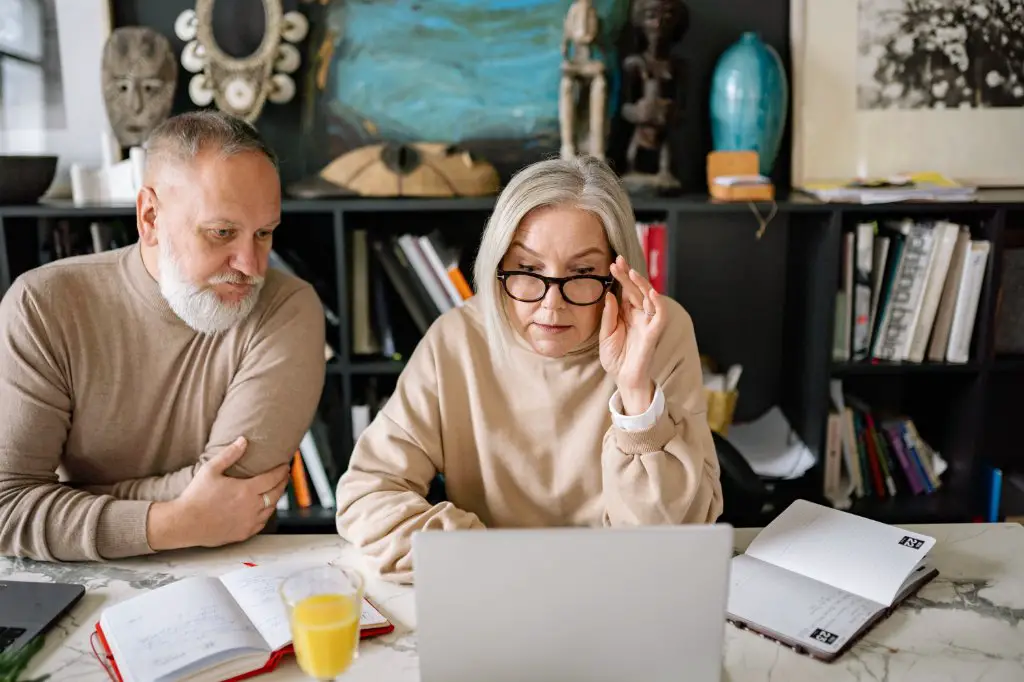 Disclosure: Hello there, I just want to let you know that some links in this post are affiliate links. If you buy something after clicking on one of the links, I may receive a commission. But don't worry, you won't have to pay anything extra. All good. Thanks!
As often said, age is just a number. It does not define who you are. Nor does it limit you from achieving more from life, despite the advanced age.
Does age limit achievement?
Short answer, no, it does not. But the society we live in does. So maybe it's time to put an end to this way of thinking and instead applaud accomplishments at any age.
Having said that, here are 35 quotes about age taken from wise people who certainly know what they are talking about.
Quotes about age
Sometimes, people use age as a convenient excuse. 'I'm to old too start something new', or, 'I couldn't learn that at my age.' Other people, though, go on to achieve their greatest accomplishments in life in later years. – Catherine Pulsifer

Life isn't about your age. Life is about living. So when your birthday comes be thankful for the year that has just past and anticipate with a happy heart what the coming year will bring." – Catherine Pulsifer

We may lose a lot of our childhood wonder as we move through adulthood and middle age, but as we age we have a chance to live in wonder again (and freshly, maturely) as never before. – Michael Gurian

We count by changes and events within us. Not by years. – Charles Dickens

However, aging is the natural consequence of being alive. It happens to every cell in our bodies – and to every other body on the planet. Every living thing gets older. – Liisa Kyle

The ideas we internalized in our youth do not go away just because we are the ones who are aging. – Rachel Cowan

Age may wrinkle the face, but lack of enthusiasm wrinkles the soul. – Danish Proverb

You're not as young as you used to be. But you're not as old as you're going to be. – Irish Saying

Age…Is a matter of feeling, not of years. – George W. Curtis

Aging does not necessarily mean letting go of your dreams just because you think you are no longer able to reach them. – Susie Harper

Aging only happens to people who lose their lust for getting better and disconnect from their natural base of curiosity. – Robin Sharma

But our 'childish' hopes and dreams for something more never really leave us. In fact, getting older can be an ironic catalyst for bringing some of those neglected longings out of the woodwork. – Simeon Lindstrom

Great success can be derived from the unquenchable desire to grow, mature, and improve when people are doing things they are passionate about. – Ella Marie

Imagination grows by exercise, and contrary to common belief, is more powerful in the mature than in the young. – W. Somerset Maugham

Anyone who stops learning is old, whether at twenty or eighty. Anyone who keeps learning stays young. The greatest thing in life is to keep your mind young. – Henry Ford

There's no point in being grown up if you can't be childish sometimes. – Dr. Who

Life, an age to the miserable, and a moment to the happy. – Francis Bacon

Joyfulness keeps the heart and face young. A good laugh makes us better friends with ourselves and everybody around us. – Orison Swett Marden

We can discover life's secrets at any age, and the sooner we discover them, the more fulfilling our life will be." – John Izzo, Ph D

The years teach much which the days never know. – Ralph Waldo Emerson

Aging, at all phases of life, means leaving behind one stage to move on to another. – Vivian Diller, PH, D.

No person, at any age, needs to remain on an uninspiring level of accomplishment. – Dr. Norman Vincent Peale

The finest gift a man can give to his age and time is the gift of a constructive and creative life. – Wilferd Peterson

Old age is the most unexpected of all things that happen to a man. – Leon Trotsky

Aging is not lost youth but a new stage of opportunity and strength. Betty Friedan

In youth we learn; in age we understand. – Marie von Ebner-Eschenbach

Age does not depend upon years, but upon temperament and health. Some men are born old, and some never grow up. – Tryon Edwards

Wisdom doesn't necessarily come with age. Sometimes age just shows up all by itself.Tom Wilson

At age 20, we worry about what others think of us. At age 40, we don't care what they think of us. At age 60, we discover they haven't been thinking of us at all. – Ann Landers

A man's age is something impressive, it sums up his life: maturity reached slowly and against many obstacles, illnesses cured, griefs and despairs overcome, and unconscious risks taken; maturity formed through so many desires, hopes, regrets, forgotten things, loves. A man's age represents a fine cargo of experiences and memories. – Antoine de Saint-Exupéry

Age does not make us childish, as some say it only finds us true children still. – Johann Von Goethe

Age is no barrier. It's a limitation you put on your mind. – Jackie Joyner-Kersee

Age is of no importance unless you are a cheese. – Billie Burke

Sometimes age succeeds, sometimes it fails. It depends on you. – Ravensara Noite

Age is whatever you think it is. You are as old as you think you are. – Muhammad Ali
Closing
So how did you find these inspirational quotes about aging? Although aging is normal in humans, it does not mean that you should stop dreaming or achieving something.
To paraphrase what George W. Curtis, if you feel old, well then you probably are.
Do not let your age limit your ability to achieve your goals in life. Learn from people who, despite their advanced age, pursued and succeeded in their dreams.
If you enjoyed these quotes about age, you may also like my monthly selection of inspirational quotes for January, February, March, April, May, June, July, August, September, October, November, and December.
Outside reference: