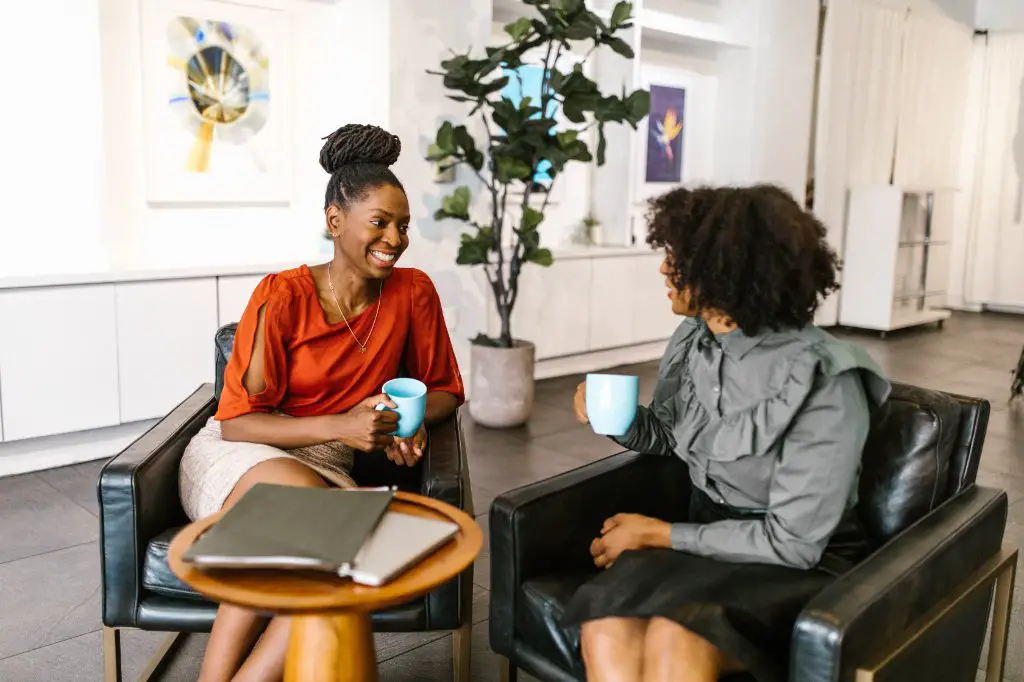 Concern and kindness for others is a virtue that should be cultivated and shared with one another.
When you care and show that you care, you can brighten and color a gloomy day. Caring is contagious and should thus be spread so that others can participate.
Dare to care, and you will undoubtedly liven up the lives of those around you. Not only that, but you will reap the benefits because you will feel good yourself.
Now, keep reading for the best quotes about caring. Continue to be kind and concerned for everyone's happiness and well-being.
Disclosure: Some links in this post are affiliate links. If you buy something after clicking on one of the links, I may receive a commission. But don't worry, you won't have to pay anything extra. All good. Thanks!
31 Quotes about caring
1. Little people are indifferent. Superior people are caring.

– Maxime Legace
2. The more you care, the stronger you can be.

– Jim Rohn
3. Nobody cares how much you know until they know how much you care.

– Theodore Roosevelt
4. Life has taught me that respect, caring and love must be shared, for it's only through sharing that friendships are born.

– Donna A. Favors
5. Don't care for those who ignore you. Care for those who are ignoring others for you.

– Unknown
6. To give and then not feel that one has given is the very best of all ways of giving.

– Unknown
7. Too often we underestimate the power of a touch, a smile, a kind word, a listening ear, an honest compliment, or the smallest act of caring, all of which have the potential to turn a life around.

– Leo Buscaglia
8. So when you are listening to somebody, completely, attentively, then you are listening not only to the words, but also to the feeling of what is being conveyed, to the whole of it, not part of it.

– Jiddu Krishnamurti
9. Our generation thinks it's cool not to care. It's not. Effort is cool. Caring is cool. Staying loyal is cool. Try it out.

– Unknown
10. You really can change the world if you care enough.

– Marian Wright Edelman
11. Kindness in words creates confidence. Kindness in thinking creates profoundness. Kindness in giving creates love.

– Lao Tzu
12. Your caring about others can make all the difference.

– Asad Meah
13. Truly caring people know they have to take care of themselves first.

– Marty Rubin
14. We rise by lifting others.

– Unknown
15. People who care about each other enjoy doing things for one another.

– Ann Landers
16. Beginning today, treat everyone you meet as if they were going to be dead by midnight. Extend to them all the care, kindness and understanding you can muster, and do it with no thought of any reward. Your life will never be the same again.

– Og Mandino
17. It is not alone the fact that women have generally had to spend most of their strength in caring for others that has handicapped them in individual effort; but also that they have almost universally had to care wholly for themselves.

– Unknown
18. Caring about others, running the risk of feeling, and leaving an impact on people, brings happiness.

– Harold Kushner
19. A great man shows his greatness by the way he treats little men.

– Thomas Carlyle
20. If you want others to be happy, practice compassion. If you want to be happy, practice compassion.

– Dalai Lama
21. A smile is the light in your window that tells others that there is a caring, sharing person inside.

– Denis Waitley
22. Act as if what you do makes a difference. It does.

– William James
23. Listening better. Caring more. Being there. Its not big changes, but the little ones in our daily lives that make all the difference. With little ways to love more, big things happen.

– Yehuda Berg
24. Be bold in your caring, and be bold in your dreaming.

– Unknown
25. No act of kindness, no matter how small, is ever wasted.

– Aesop
26. Keep the habit of caring.

– Unknown
27. Kindness can transform someone's dark moment with a blaze of light. You'll never know how much your caring matters. Make a difference.

– Amy Leigh
28. Living is the art of loving. Loving is the art of caring. Caring is the art of sharing. Sharing is the art of living. If you want to lift yourself up, lift up someone else.

– Booker T. Washington
29. We should give as we would receive, cheerfully, quickly, and without hesitation; for there is no grace in a benefit that sticks to the fingers.

– Seneca
30. Never be so busy as not to think of others.

– Mother Teresa
31. We won't always know whose lives we touched and made better for our having cared, because actions can sometimes have unforeseen ramifications. What's important is that you do care and you act.

– Charlotte Lunsford
Conclusion
I couldn't have said it any better than these quotes about caring. And it's very moving.
With these quotes, I hope we can all continue to care, to be kind and compassionate to those in need. Especially now, when there is so much uncertainty and strife.
Please share your thoughts or ideas about 31 Caring Quotes Because You Dare To Care in the comments below. And if you liked this article, you might be interested as well in these articles:
31 Inspirational Quotes To Overcome Failure
How To Take Care Of Your Mental Health And Bonus Quotes To Make You Feel Good
36 Positive Life Quotes To Cheer You Up
45 Quotes About Hope From The Oldies
43 Inspiring Quotes On Being Kind And Generous
12 Small Habits That Can Lead To Big Changes
12 Best Inspirational Quotes To Cheer You Up Now
31 Of The Best Inspirational Quotes Of All Time
43 Inspiring Quotes On Being Kind And Generous
Outsider reference/s: