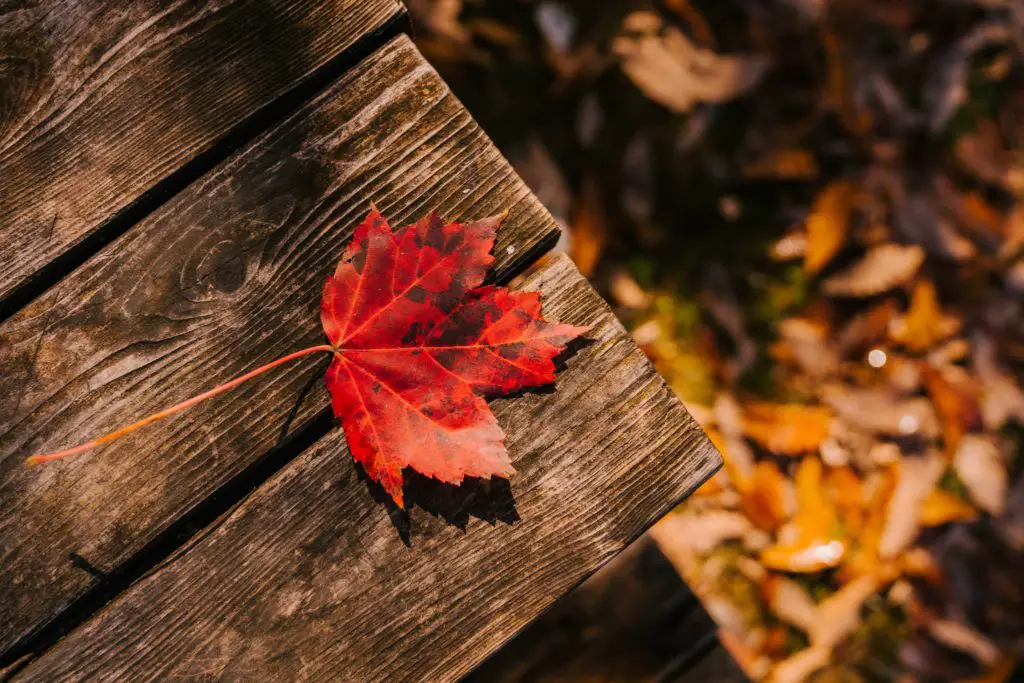 For the month of September, I bring you a compilation of inspirational quotes about autumn, peace, and good harvest. The facts and events happening in September inspired this list of 30 motivational quotes.
What is September known for?
In the Gregorian calendar, September is the 9th month of the year and has 30 days. However, in the Roman calendar, September was the 7th month of the year. The month got its name from the Roman word "Septem" meaning 7.
But Numa Pompilius added January and February to the Roman calendar around 713 B.C. As a result, September slid to number 9.
Additionally, September is also known as the harvest month. Because this is the time for gathering the remaining crops and storing them for the winter.
Other interesting facts in September include the end of Summer and the start of the Autumn season in the northern hemisphere. On the other hand, the opposite season holds true for those in the southern hemisphere.
Among the many celebrations and events happening in September are:
Labor Day in the U.S. and Canada
Rosh Hashanah, a Jewish holiday to celebrate the start of the new year
Grandparents day
Constitution Day in the U.S., and
International Day of Peace, which is every 21st of September
These interesting facts and events in September inspired me to come up with a list of inspirational quotes. These quotes attribute to what September is best known for such as the start of Autumn season, Harvest month, and Peace.
10 Inspirational quotes about Autumn
Here are some of the best quotes specifically dedicated to Autumn to kickstart the start of the beautiful season.
"The tints of autumn…a mighty flower garden blossoming under the spell of the enchanter, frost." – John Greenleaf Whittier
"Autumn would come to this place of welcome, this place I would know to be home. Autumn would come and the air would grow cool, dry and magic, as it does that time of the year." – Henry Rollins
There are flowers enough in the summertime,
More flowers than I can remember—
But none with the purple, gold, and red
That dye the flowers of September! – Mary Howitt

"Autumn is a second spring when every leaf is a flower." – Albert Camus
"I loved autumn, the one season of the year that God seemed to have put there just for the beauty of it." – Lee Maynard
"Autumn is the mellower season, and what we lose in flowers we more than gain in fruits." – Samuel Butler
"Autumn shows us how beautiful it is to let things go." – Unknown
"Listen! The wind is rising, and the air is wild with leaves / We have had our summer evenings, now for October eves!" – Humbert Wolfe
"Autumn carries more gold in its pocket than all the other seasons." – Jim Bishop
10 Inspirational quotes about peace
Because International Day of Peace is in September. Enjoy this collection of inspirational quotes to emphasize the importance of peace, particularly inner peace.
"Peace is not the absence of war; it is a virtue; a state of mind; a disposition for benevolence; confidence; and justice." – Baruch Spinoza
"Love is the purest form of a soul at peace." – Matthew Donnelly
"Little people are intolerant, selfish and impatient. Wise people are calm, loving and understanding." – Maxime Lagacé
"When you make peace with yourself, you make peace with the world." – Maha Ghosananda
"When the power of love overcomes the love of power, the world will know peace." – Jimi Hendrix
"First keep the peace within yourself, then you can also bring peace to others." – Thomas a Kempis
"Worrying does not take away tomorrow's troubles, it takes away today's peace." – Unknown
"Peace is not achieved by controlling nations, but mastering our thoughts." – John Harricharan
"If I have been of service, if I have glimpsed more of the nature and essence of ultimate good, if I am inspired to reach wider horizons of thought and action, if I am at peace with myself, it has been a successful day." – Alex Noble
"Thou hast made us for thyself, O Lord, and our heart is restless until it finds its rest in thee." – Augustine of Hippo
10 Inspirational quotes about harvest
Finally, here is a collection of harvest-related inspirational quotes. However, moving away from literal harvest, these profound and meaningful quotes have more to teach about life.
"The farmer… has the faith… through his daily efforts, the harvest will come. And then one day, almost out of nowhere, it does." – Robin Sharma
"The secret to harvesting is to live dangerously." – Friedrich Nietzsche
"Let us not become weary in doing good, for at the proper time we will reap a harvest if we do not give up." – Anonymous
"Many attempt to harvest what was never planted." – Mason Cooley
"Striving for success without hard work is like trying to harvest where you haven't planted." – David Bly
"When we postpone the harvest, the fruit rots, but when we postpone our problems, they keep on growing." – Paul Coelho
"Do not measure success by today's harvest. Measure success by the seeds you plant today." – Robert Louis Stevenson
"Plant smiles. Grow laughter. Harvest love." Anonymous
"The seeds you are harvesting today were planted by the words of your mouth yesterday." – Kenneth Copeland
"We must give more in order to get more. It is the generous giving of ourselves that produces the generous harvest." – Orison Swett Marden
Closing
So how did you find these inspirational quotes about Autumn, peace, and harvest? Please share your thoughts in the comments section, as well as your favorite inspirational quote.
If you enjoyed these quotes for September, you may also like my selection of inspirational quotes for the month of January, February, March, April, May, June, July, and  August.
Outside reference: