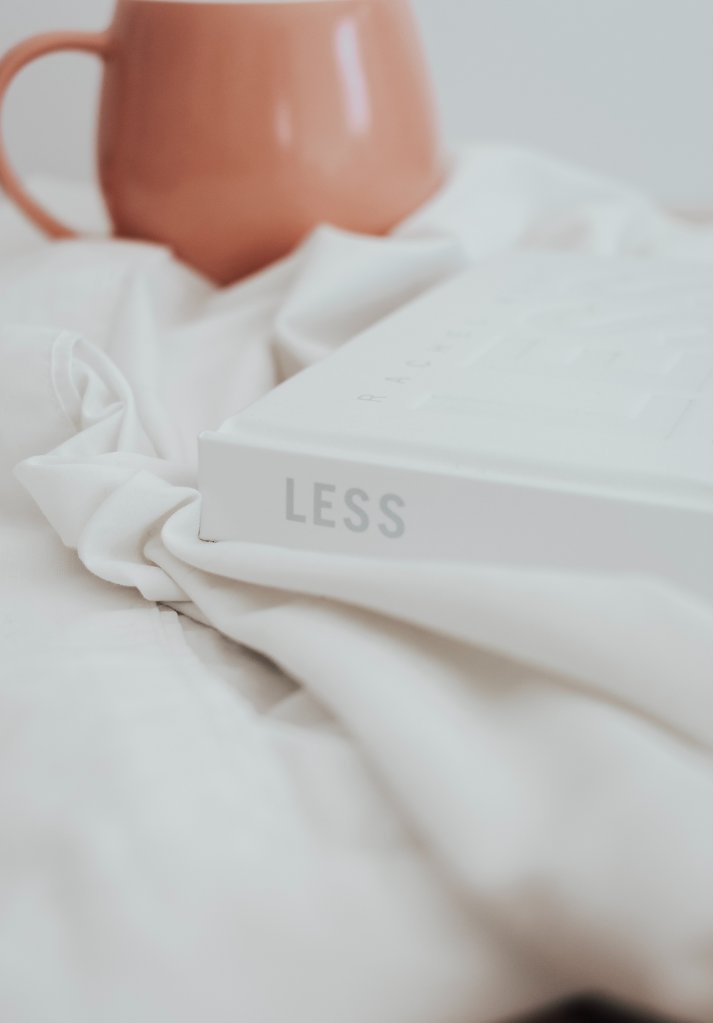 Simplicity is something that tends to get sidelined nowadays. This is because people have the tendency of making things complicated. In so doing, our life gets stressful and we lose focus on what is important in life.
Simplicity and focusing on self
Simplicity is removing the complexities of things and living with just the basics. The fundamentals of life.
When you live simply, you learn to be more appreciative of life. You will live a less stressed and more meaningful life.
This is because you've learned to live with the things that are important- health, family, relationships, and learning rather than material things.
Simplicity allows you to live a more relaxed life, free of stress and worry. It also allows you to focus and improve on yourself. As a result, you will have better relations with people who are important to you.
If you're on the path to simplicity and self-focus, here are some inspirational quotes to keep you going.
Inspirational quotes on simplicity
There seems to be some perverse human characteristic that likes to make easy things difficult.

– Warren Buffett
Complexity is your enemy. Any fool can make something complicated. It is hard to make something simple.

– Richard Branson
The less I needed, the better I felt.

– Charles Bukowski
Simplicity boils down to two steps: Identify the essential. Eliminate the rest.

– Leo Babauta
Simplicity is hard to build, easy to use, and hard to charge for. Complexity is easy to build, hard to use, and easy to charge for.

– Charles Sacca
He who is contented is rich.

– Lao Tzu
Receive without conceit, release without struggle.

– Marcus Aurelius
The greatest wealth is a poverty of desires.

– Seneca
The art of being wise is the art of knowing what to overlook.

– William James
Make room for things that matter by removing everything that doesn't. 

– Brian Gardner
Possessions, outward success, publicity, luxury – to me these have always been contemptible. I believe that a simple and unassuming manner of life is best for everyone, best for both the body and the mind.

– Albert Einstein
The more you have, the more you are occupied. The less you have, the more free you are. 

– Mother Teresa
There is no greatness where there is not simplicity, goodness, and truth.

– Leo Tolstoy
All the great things are simple, and many can be expressed in a single word: freedom, justice, honor, duty, mercy, hope.

– Winston Churchill
Men are not great or small because of their material possessions. They are great or small because of what they are.

– James Cash Penney
Things that matter most must never be at the mercy of things that matter least.

– Johann Wolfgang von Goethe
Nothing is more simple than greatness; indeed, to be simple is to be great.

– Ralph Waldo Emerson
To live a pure unselfish life, one must count nothing as one's own in the midst of abundance.

– Buddha
To be content, look backward on those who possess less than yourself, not forward on those who possess more. If this does not make you content, you don't deserve to be happy.

– Benjamin Franklin
Let your affairs be as two or three, and not a hundred or a thousand instead of a million count half a dozen, and keep your accounts on your thumb-nail.

– Henry David Thoreau
Inspirational quotes to focus on yourself
Stop feeling sorry for yourself and you will be happy.

– Stephen Fry
Life isn't about finding yourself. Life is about creating yourself.

– George Bernard Shaw
 The more you are like yourself, the less you are like anyone else, which makes you unique.

– Walt Disney
Knowing others is wisdom, knowing yourself is Enlightenment.

– Lao Tzu
You, yourself, as much as anybody in the entire universe, deserve your love and affection.

– Buddha
 Looking after yourself is the greatest act of kindness you can give the world. Loving yourself first is the best way to spread love.

– Holly Bourne
Just look at yourself in the mirror and focus on what you need to do to get better.

– Choo Freeman
Real change will come when you focus on yourself.

– Ritu Ghatourey
Sometimes we can feel like we are not good enough, but it is important to remember that we have nothing to prove to others. Love and respect yourself each and every day.

– Lisa Lieberman-Wang
Whatever you are, be a good one.

– Abraham Lincoln
To be yourself in a world that is constantly trying to make you something else is the greatest accomplishment.

– Ralph Waldo Emerson
If my life is going to mean anything, I have to live it myself.

– Rick Riordan
When you love yourself, you love others. When you hate yourself, you hate others. In relationships with others, it is only you, mirrored.

– Osho
Happiness is not something ready-made. It comes from your own actions.

– Dalai Lama
Find yourself first, like yourself first, love yourself first, and friendship and love will naturally find you.

– Mandy Hale
Do what you feel in your heart to be right – for you'll be criticized anyway.

– Eleanor Roosevelt.
A clear vision, backed by definite plans, gives you a tremendous feeling of confidence and personal power.

– Brian Tracy
If you cannot find peace within yourself, you will never find it anywhere else.

– Marvin Gaye
Always remember, your focus determines your reality.

– George Lucas
Whenever you feel compelled to put others first at the expense of yourself, you are denying your own reality, your own identity.

– David Stafford
Your life is controlled by what you focus on.

– Tony Robbins
Be who you are and say what you feel because those who mind don't matter and those who matter don't mind.

– Bernard Brauch
You've sacrificed too much for others. Now do the same for yourself.

– Mitta Xinindlu
Always choose yourself first. Women are very socialized to choose other people. If you put yourself first, it's this incredible path you can forge for yourself.

– Rebecca Traister
When you shift your attention to yourself, there are countless opportunities to explore.

– Nitin Namdeo
Focus on your opinion of yourself and not the opinion others have of you.

– Winnie Harlow
Until you value yourself, you won't value your time. Until you value your time, you will not do anything with it.

– M. Scott Peck
Choose to put yourself first and make you a priority. It's not selfish, it's necessary.

– Keysha Jade
Your task is not to seek for love, but merely to seek and find all the barriers within yourself that you have built against it.

– Rumi
Focus on making yourself better, not on thinking that you are better.

– Bodhi Sanders
If you want to succeed, focus on changing yourself, not others.

– Unknown
Owning our story and loving ourselves through that process is the bravest thing that we'll ever do.

– Brene Brown
 We must not allow other people's limited perceptions to define us.

– Virginia Satir
We must fall in love with yourselves. I don't like myself. I'm crazy about myself.

– Mae West
It is not love that should be depicted as blind, but self-love.

– Voltaire
Conclusion
People have a tendency to overcomplicate things at times. This leads to living a stressful life and then complaining about how difficult life is.
It is therefore important that we practice simplicity in order to enjoy life more.
When we live a simple life, we can better discern what is truly important to us. These include our physical and mental health, family, other social relationships, and lifelong learning.
With a simple life, we will be able to afford to focus on ourselves and our self-improvement.
Finally, I hope you found the inspirational quotes shared here useful in your journey to a life focused on yourself and simplicity.
Please share your thoughts or ideas about Inspirational Quotes About Simplicity And Focus On Self in the comments below. And if you liked this article, you might be interested as well in these articles:
31 Inspirational Quotes To Overcome Failure
How To Take Care Of Your Mental Health And Bonus Quotes To Make You Feel Good
36 Positive Life Quotes To Cheer You Up
45 Quotes About Hope From The Oldies
43 Inspiring Quotes On Being Kind And Generous
12 Small Habits That Can Lead To Big Changes
12 Best Inspirational Quotes To Cheer You Up Now
31 Of The Best Inspirational Quotes Of All Time
43 Inspiring Quotes On Being Kind And Generous
Outside reference/s:
100 Best 'Focus On Yourself' Quotes About Putting You First
111 SIMPLICITY QUOTES FOR MORE CLARITY AND EASE