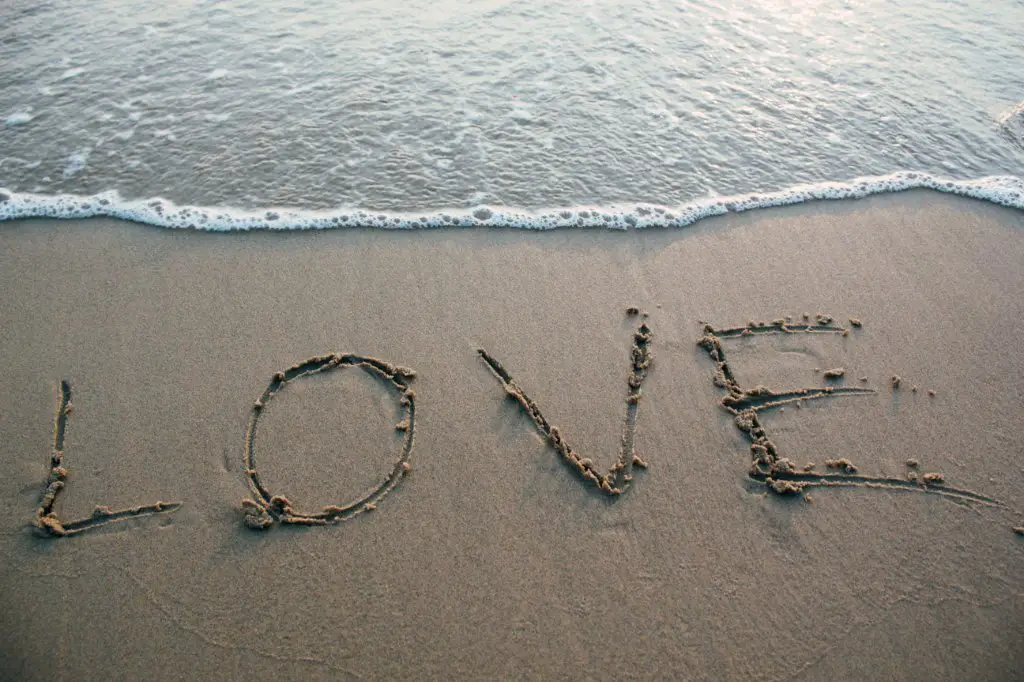 There is an abundance of definitions and moving words about love, in all its forms. Maybe it is because love is a wonderful feeling and a powerful emotion.
Love is something that we want to keep for ourselves and also share with others. Because in our darkest times of need and pinnacle of success, love is always there.
So, here are 65 wonderful love quotes to keep the flame burning and your heart warm. These quotes will:
describe the various definitions of love,
explain what love does to you,
provide lessons you learn from love,
make you love yourself,
describe and explain the importance of loving others, and
implore you to do what you love and love what you do.
So sit back, relax and enjoy your reading.
What is love
Love is energy of life.

– Robert Browning
We're all a little weird, and life's a little weird. And when we find someone whose weirdness is compatible with ours, we join up with them and fall in mutual weirdness and call it LOVE.

– Dr. Seuss
Love is friendship that has caught fire. It is quiet understanding, mutual confidence, sharing and forgiving. It is loyalty through good and bad times. It settles for less than perfection and makes allowances for human weaknesses.

– Ann Landers
Love is a canvas furnished by nature and embroidered by imagination.

– Voltaire
Love cures people – both the ones who give it and the ones who receive it.

– Karl A. Menninger
Life is the flower for which love is the honey.

– Victor Hugo
True love is eternal, infinite, and always like itself. It is equal and pure, without violent demonstrations: it is seen with white hairs and is always young in the heart.

– Honore de Balzac
Love is the only reality and it is not a mere sentiment. It is the ultimate truth that lies at the heart of creation.

– Rabindranath Tagore
What love does to you
Age does not protect you from love, but love to some extent protects you from age.

– Jeanne Moreau
Love is never lost. If not reciprocated, it will flow back and soften and purify the heart.

– Washington Irving
People think a soul mate is your perfect fit, and that's what everyone wants. But a true soul mate is a mirror, the person who shows you everything that is holding you back, the person who brings you to your own attention so you can change your life.

– Elizabeth Gilbert
To love is to recognize yourself in another.

– Eckhart Tolle
There is always some madness in love. But there is also always some reason in madness.

– Friedrich Nietzsche
I love you not only for what you are, but for what I am when I am with you.

– Roy Croft
Love does not dominate; it cultivates.

– Johann Wolfgang von Goethe
Sharing the same passionate love with another person gives a feeling of being alive! The experience of something real is unforgettable.

– Ellen J. Barrier
We are most alive when we're in love.

– John Updike
When you love someone, you love the person as they are, and not as you'd like them to be.

– Leo Tolstoy
If I know what love is, it is because of you.

– Hermann Hesse
Love is when the other person's happiness is more important than your own.

– H. Jackson Brown, Jr.
Lessons in love
Love does not begin and end the way we seem to think it does. Love is a battle, love is a war; love is a growing up.

– James Baldwin
In the end we discover that to love and let go can be the same thing.

– Jack Kornfield
Love never dies a natural death. It dies because we don't know how to replenish its source. It dies of blindness and errors and betrayals. It dies of illness and wounds; it dies of weariness, of witherings, of tarnishings.

– Anais Nin
Love many things, for therein lies the true strength, and whosoever loves much performs much, and can accomplish much, and what is done in love is done well.

– Vincent van Gogh
I believe that everything happens for a reason. People change so that you can learn to let go, things go wrong so that you appreciate them when they're right, you believe lies so you eventually learn to trust no one but yourself, and sometimes good things fall apart so better things can fall together.

– Marilyn Monroe
I have decided to stick to love; hate is too great a burden to bear.

– Martin Luther King, Jr.
Loving life is a two-way street … We don't receive care and compassion if we don't extend them to others.

– George Shinn
You never lose by loving. You always lose by holding back.

– Barbara De Angelis
 We influence others most profoundly when we do not seek to change them at all, but simply go about straightforwardly doing the right and loving thing.

– C. Terry Warner
Being deeply loved by someone gives you strength, while loving someone deeply gives you courage. – Lao Tzu
Love is more than a noun – it is a verb; it is more than a feeling – it is caring, sharing, helping, sacrificing.

– William Arthur Ward
Better to have loved and lost, than to have never loved at all.

– St. Augustine
Love isn't something natural. Rather it requires discipline, concentration, patience, faith, and the overcoming of narcissism. It isn't a feeling, it is a practice.

– Erich Fromm
The best thing to hold onto in life is each other.

– Audrey Hepburn
To lose balance sometimes for love is part of living a balanced life.

– Elizabeth Gilbert
Love yourself
You, yourself, as much as anybody in the entire universe, deserve your love and affection.

– Buddha
We must be our own before we can be another's.

– Ralph Waldo Emerson
Love yourself first and everything falls into line.

– Lucille Ball
The moment you accept yourself, you become beautiful.

– Osho
Just be, and enjoy being.

– Eckhart Tolle
The prerequisite to loving others is to love yourself. If you don't have a healthy respect for who you are, and if you don't learn to accept yourself faults and all, you will never be able to properly love other people.

– Joel Osteen
 Perfection is impossible. Trying to do your best is important, but loving yourself and loving others should come first.

– AnnaSophia Robb
Loving yourself doesn't make you selfish.

– Donald L. Hicks
Love yourself and extend the love to others.

– Lailah Gifty Akita
And seeing that face, touching it and loving it in ourselves and others, is the experience of God. It is our divine humanness. It is the high we all seek.

– Marianne Williamson
Love for others
The greatest degree of inner tranquility comes from the development of love and compassion. The more we care for the happiness of others, the greater is our own sense of well-being.

– Dalai Lama
Darkness cannot drive out darkness: only light can do that. Hate cannot drive out hate: only love can do that.

– Martin Luther King Jr.
Love is such a powerful force. It's there for everyone to embrace-that kind of unconditional love for all of humankind. That is the kind of love that impels people to go into the community and try to change conditions for others, to take risks for what they believe in.

– Coretta Scott King
When our community is in a state of peace, it can share that peace with neighboring communities, and so on. When we feel love and kindness towards others, it not only makes others feel loved and cared for, but it helps us also to develop inner happiness and peace.

– Dalai Lama
The way you get meaning into your life is to devote yourself to loving others, devote yourself to your community around you, and devote yourself to creating something that gives you purpose and meaning.

– Mitch Albom
 Life's greatest adventure is love. Loving each other, loving others. And being loved–first by God, then by each other. There's no better purpose.

– Melissa Tagg
If you don't know which road to take in life: do what's loving. Take a path that is loving, with yourself and towards others. That's the only path leading to light. If it's loving, it builds up, if not, it will only tear down.

– Sereno Sky
Be more loving, compassionate and understanding with ourselves, with others, and with the planet, because we are all connected. We are one.

– Gisele Bundchen
 Love can be sent to others in a thousand ways. Even thoughts of love can change things. They can be felt. By you, and by the person you are thinking of, too. Yes, they can. Help others by by loving them, simply, plainly, openly, without condition.

– Neale Donald Walsch
Not only do self-love and love of others go hand in hand but ultimately they are indistinguishable.

– M. Scott Peck
Love what you do
Choose a job you love, and you will never have to work a day in your life.

– Confucius
Love what you do and do what you love. Don't listen to anyone else who tells you not to do it. You do what you want, what you love. Imagination should be the center of your life.

– Ray Bradbury
Let the beauty of what you love be what you do.

– Rumi
Do what you love, and you will find the way to get it out to the world.

– Judy Collins
The ultimate dream in life is to be able to do what you love and learn something from it.

– Jennifer Love Hewitt
Life is to be enjoyed, not endured. So follow your dreams, embrace change and live what you love.

– Aysel Gunar
You've got to find what you love… Your work is going to fill a large part of your life, and the only way to be truly satisfied is to do what you believe is great work. And the only way to do great work is to love what you do.

– Steve Jobs
Do what you love, and do it well – that's much more meaningful than any metric.

– Kevin Systrom
Life is to be enjoyed, not endured. So follow your dreams, embrace change and live what you love.

– Aysel Gunar
What you love to do the most is the shortest distance between where you are now and your dreams.

– Pat Rodegast
Conclusion
To conclude, the wonderful quotes above attempt to capture in words the emotions and feelings that love elicits in a person. So, hopefully, you gained a better understanding of love and enjoyed the quotes we shared.
Please share your thoughts or ideas about the 65 Wonderful Quotes About Love in the comments below. And if you liked this article, you might be interested as well in these articles:
31 Inspirational Quotes To Overcome Failure
43 Inspiring Quotes On Being Kind And Generous
12 Small Habits That Can Lead To Big Changes
Inspirational Quotes To Center Your Mind And Get Rid Of Distractions
Inspirational Quotes About Simplicity And Focus On Self
35 Of The Best Inspirational Quotes To Stay Happy
31 Best Quotes To Help You Act Now
31 Best Quotes For The Great Leader In You
50 Best Inspirational Quotes To Improve Your Life
43 Best Quotes To Help You Master Self-Discipline
50 Winning Quotes About Not Giving Up
43 Amazing Quotes For Your Personal Well-Being
55 Powerful Quotes For Your Daily Motivation
43 Encouraging Quotes You Need To Take Risks
36 Best Quotes To Improve Your Resilience
39 Famous Quotes On Goals To Help You Achieve Them
53 Best Quotes To Plan Your Success
Outside reference/s:
120+ I Love You Quotes: Famous Love Quotes For All
100 Best 'Do What You Love' Quotes To Inspire You
Top 100 Quotes About Loving Others
Love Quotes