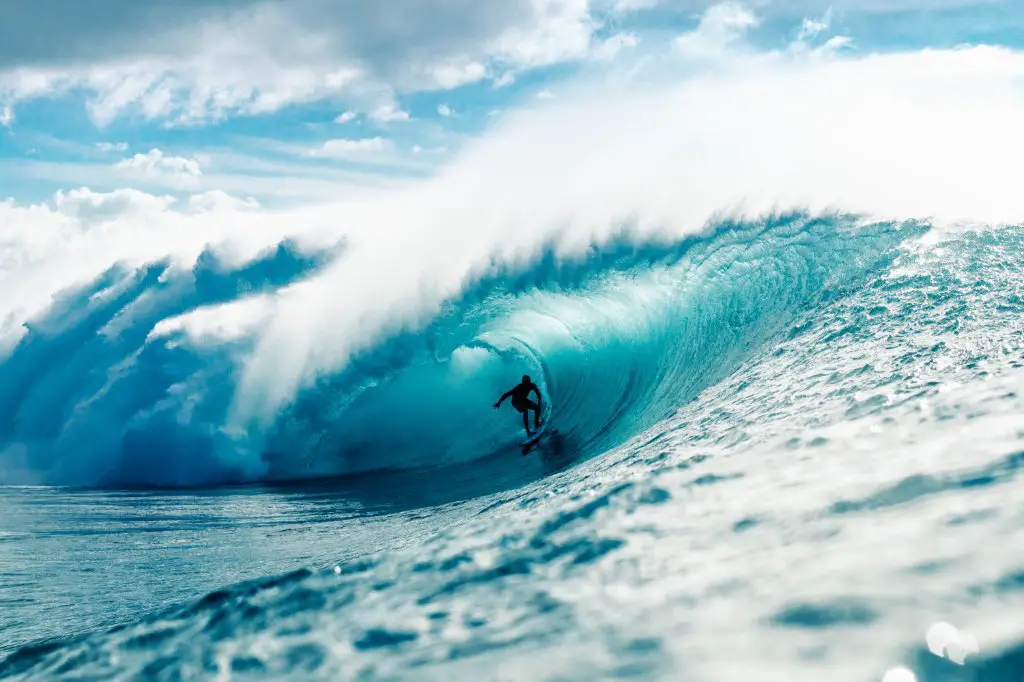 Risk is a necessary part of life. And risk-taking is where the excitement is.
But sadly, most of us are unwilling to take risks and prefer to take the tried, tested, and safe route. Because we fear being humiliated and labeled a failure.
Nothing, however, is ever gained in taking the safe route, so in this article, we share 43 quotes to encourage you to take that risk.
If you take that risk, whether you win or lose, you will have gained something.
43 Quotes to encourage you to go ahead and take risks
So we shall let the reader answer this question for himself: who is the happier man, he who has braved the storm of life and lived or he who has stayed securely on shore and merely existed?

– Hunter S. Thompson
Only those who will risk going too far can possibly find out how far one can go.

– T. S. Eliot
Taking a new step, uttering a new word, is what people fear most.

– Fyodor Dostoevsky
Fear stifles our thinking and actions. It creates indecisiveness that results in stagnation. I have known talented people who procrastinate indefinitely rather than risk failure. Lost opportunities cause erosion of confidence, and the downward spiral begins.

– Charles Stanley
If you dare nothing, then when the day is over, nothing is all you will have gained.

– Neil Gaiman
If you opt for a safe life, you will never know what it's like to win.

– Richard Branson
Do not be too timid and squeamish about your actions. All life is an experiment. The more experiments you make the better.

– Ralph Waldo Emerson
Go out on a limb. That's where the fruit is.

– Jimmy Carter
Take risks: if you win, you will be happy; if you lose, you will be wise.

– Anonymous
If you're not stubborn, you'll give up on experiments too soon. And if you're not flexible, you'll pound your head against the wall and you won't see a different solution to a problem you're trying to solve.

– Jeff Bezos
Don't be afraid to take a big step. You can't cross a chasm in two small jumps.

– David Lloyd George
To dare is to lose one's footing momentarily. To not dare is to lose oneself.

– Soren Kierkegaard
Embrace what you don't know, especially in the beginning, because what you don't know can become your greatest asset.

– Sara Blakely
It often requires more courage to dare to do right than to fear to do wrong.

– Abraham Lincoln
And the day came when the risk to remain tight in a bud was more painful than the risk it took to blossom.

– Anais Nin
Trust your own instinct. Your mistakes might as well be your own, instead of someone else's.

– Billy Wilder
The most difficult thing is the decision to act, the rest is merely tenacity.

– Amelia Earhart
Risk comes from not knowing what you're doing.

– Warren Buffet
Taking risks doesn't mean you don't feel fear, acknowledge fear, or let fear inform you; you just don't let it stop you.

– Caren Merrick
Do one thing every day that scares you.

– Eleanor Roosevelt
I am always doing that which I cannot do, in order that I may learn how to do it.

– Pablo Picasso
If you push through that feeling of being scared, that feeling of taking risk, really amazing things can happen. – Marissa Mayer
Opportunity dances with those on the dance floor.

– Anonymous
There can be no vulnerability without risk. There can be no community without vulnerability. There can be no peace, and ultimately no life, without community.

– M. Scott Peck
Danger can never be overcome without taking risks.

– Latin Proverb
The time to take counsel of your fears is before you make an important battle decision. That's the time to listen to every fear you can imagine! When you have collected all the facts and fears and made your decision, turn off all your fears and go ahead!

– General George S. Patton
You don't learn to walk by following rules. You learn by doing, and by falling over.

– Sir Richard Branson
I can accept failure. Everybody fails at something. But I can't accept not trying. Fear is an illusion.

– Michael Jordan
Progress always involves risks. You can't steal second base and keep your foot on first.

– Frederick Wilcox
Life is either a daring adventure or nothing at all.

– Helen Keller
There is strange comfort in knowing that no matter what happens today, the Sun will rise again tomorrow.

– Aaron Lauritsen
The way to develop self-confidence is to do the thing you fear and get a record of successful experiences behind you. Destiny is not a matter of chance, it is a matter of choice; it is not a thing to be waited for, it is a thing to be achieved.

– William Jennings Bryan
Take calculated risks. That is quite different from being rash.

– General George Patton
If you're offered a seat on a rocket ship, don't ask what seat! Just get on.

– Sheryl Sandberg
But he'd learned long ago that a life lived without risks pretty much wasn't worth living. Life rewarded courage, even when that first step was taken neck-deep in fear.

– Tamera Alexander
Explore, Experience, Then Push Beyond.

– Aaron Lauritsen
To live a life of excellence, you will have to take risks. You will have to step into new territory and climb new mountains. If you're up to something that's as big as you are, it's going to be scary. If it feels perfectly safe, you are probably underachieving. To leave your mark in the world, you will have to stand someplace you've never been willing to stand before. And you will have to have the courage to aspire to excellence.

– Debbie Ford
It's not because things are difficult that we dare not venture. It's because we dare not venture that they are difficult.

– Seneca
Twenty years from now you will be more disappointed by the things you didn't do than by the ones you did. So throw off the bowlines, sail away from the safe harbor, catch the trade winds in your sails. Explore. Dream. Discover.

– Mark Twain
Pearls don't lie on the seashore. If you want one, you must dive for it.

– Chinese proverb
If it's a good idea, go ahead and do it. It's much easier to apologize than it is to get permission.

– Rear Admiral Grace Hopper
One does not discover new lands without consenting to lose sight of the shore for a very long time.

– Andre Gide
Nothing will ever be attempted if all possible objections must be first overcome.

– Samuel Johnson
Conclusion
To conclude, as has been said generations ago and to this day, success, greatness, and wealth can only be achieved by taking risks.
Only when you step out into the open, out of your comfort zone, and pursue your dreams can you truly say that you have lived.
And even if you fail, you will have lived a more fulfilling life than those who stayed within the safety zone.
Please share your thoughts or ideas about the 43 Encouraging Quotes You Need To Take Risks in the comments below. And if you liked this article, you might be interested as well in these articles:
31 Inspirational Quotes To Overcome Failure
43 Inspiring Quotes On Being Kind And Generous
12 Small Habits That Can Lead To Big Changes
Inspirational Quotes To Center Your Mind And Get Rid Of Distractions
Inspirational Quotes About Simplicity And Focus On Self
35 Of The Best Inspirational Quotes To Stay Happy
31 Best Inspirational Quotes To Help You In Life's Changes
31 Best Quotes To Help You Act Now
31 Best Quotes For The Great Leader In You
50 Best Inspirational Quotes To Improve Your Life
43 Best Quotes To Help You Master Self-Discipline
50 Winning Quotes About Not Giving Up
43 Amazing Quotes For Your Personal Well-Being
55 Powerful Quotes For Your Daily Motivation
Outside reference/s:
50 of the Best Inspirational Quotes to Help You Take Risks!
Risk Taking Quotes
50 Awesome Quotes on Risk Taking